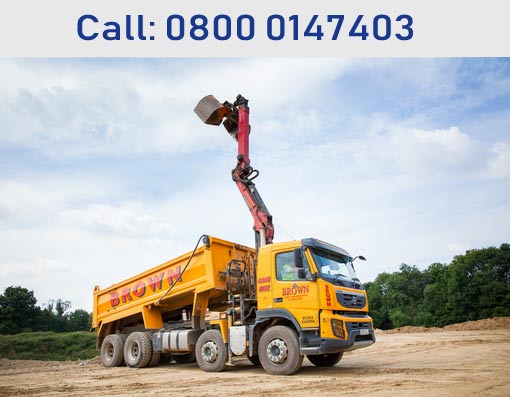 Our company can help clients get rid of unwanted waste and rubbish from any type of worksite in a manner which is effective, fast and affordable. We separate the waste and rubbish which can be recycled or recovered because we take great care for maintaining a green environment. A grab hire service is much more appropriate than a traditional skip due to the fact that it is more efficient and less costly.  Our grab hire lorries can access even the most difficult areas from a site, being able to work even over walls and extremely tight spaces.
Besides, our operators can dispose of the waste materials by using lorries that can transport vast volumes of waste, in a matter of only half an hour.
Grab hire services are:
Affordable: the vehicles we use do not require hiring an extra workforce to load the waste on the back of the lorry;
Effective: a grab hire lorry is able to transport large volumes of waste rapidly, cleaning the worksite in only one visit;
Eco-friendly: we can also carry hazardous waste, which is then transported to a safe place.
For more information about the grab hire services we offer in Addington, please do not hesitate to speak to our friendly staff.
P J Brown (Civil Engineering) Ltd
Main Office
Burlands Farm
Charlwood Road
Crawley, West Sussex
RH11 0JZ
Call: 01293 544856
Address
---
P J Brown (Civil Engineering)Ltd
Burlands Farm
Charlwood Road
Crawley, West Sussex
RH11 0JZ
Reg. No: 07185077
Contact Us
---
Main: 01293 544856
Transport: 01293 844210
Accounts: 01293 844212
Email: mail@pjbrown.co.uk