Grab Hire Horsted Keynes
Freephone: 0800 0147403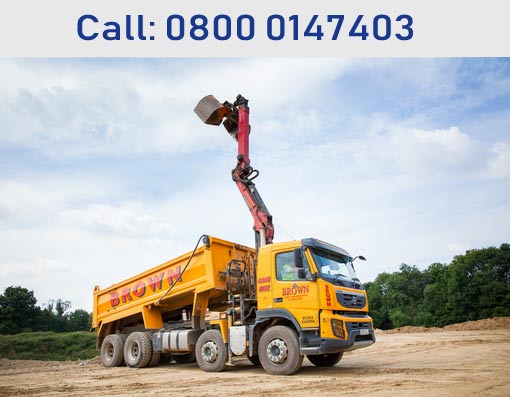 When you are trying your best to do your bit to help the environment, you will be trying to think of ways in which you can do this. One thing that you can do is to think about recycling more, and there are lots of benefits of doing so. Firstly, you will be helping to stop pollution of both air and water, and you will be helping to reduce greenhouse gases, which is something that is definitely more than worth it when you think about the long term health of the planet.
There are lots of things that you can recycle, and you are likely to find that you can recycle a lot more than you might currently realise. Some people get a little behind with their recycling and find that they haven't had the chance to sort it out for a long time. If this is true for you then it can be a good idea to get in touch with a grab hire Horsted Keynes company, as they could take care of anything that you might have that you don't know how to deal with. This could really help the environment, so it is certain that it is worth trying.
P J Brown (Construction) Ltd
Main Office
Burlands Farm
Charlwood Road
Crawley, West Sussex
RH11 0JZ
Free Phone: 0800 0147403
Our experienced and dedicated team have made it their priority to provide an excellent standard muckaway and groundworks services for over 40 years.
Address
---
P J Brown (Construction) Ltd
Burlands Farm
Charlwood Road
Crawley, West Sussex
RH11 0JZ
Reg. No: 2743978
Contact Us
---
Transport: +44 (0) 1293 844210
Groundworks: +44 (0) 1293 300010
Accounts: +44 (0) 1293 844212
Fax: +44 (0) 1293 571164
Email: mail@pjbrown.co.uk
Groundworks Email: info@pjbgw.co.uk