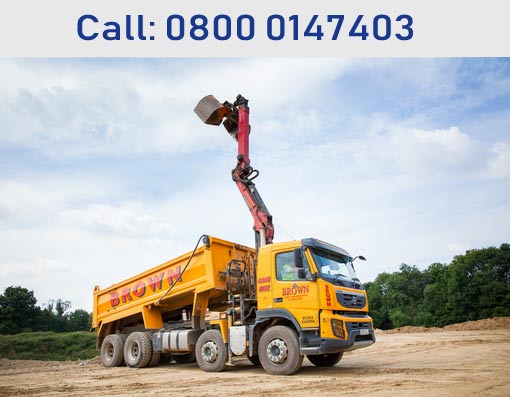 Tipper trucks are known for their different names. You can also say it a dump truck that has an open bed for carrying bulk materials. This open-bed is hinged on the back and you need to dump anything on the ground, you just lift the bed with the hydraulic rams. As the tipper trucks also come in a wide variety, you can get the tipper truck that will suit your project the best.
The PJ Brown Civil Engineering Ltd is a company from where you can hire the standard tipper trucks. However, if you want to hire other tipper trucks such as single or double cabins, or with cages are also available. We inspect our vehicles daily and keep them serviced so that you can hire our tipper trucks whenever you need them.
National companies, local authorities, small builders, or domestic customers, all hire our vehicles. Along with tipper hire, we offer the services of grab hire and land engineering as well. To get the tipper hire Kirdford services, contact us by calling on 01293 544856. For further details, you can visit the website https://www.pjbrown.co.uk/. However, if you don't know which vehicle would be better for you to hire, we can advise you on that.
P J Brown (Civil Engineering) Ltd
Main Office
Burlands Farm
Charlwood Road
Crawley, West Sussex
RH11 0JZ
Call: 01293 544856
Address
---
P J Brown (Civil Engineering)Ltd
Burlands Farm
Charlwood Road
Crawley, West Sussex
RH11 0JZ
Reg. No: 07185077
Contact Us
---
Main: 01293 544856
Transport: 01293 844210
Accounts: 01293 844212
Email: mail@pjbrown.co.uk