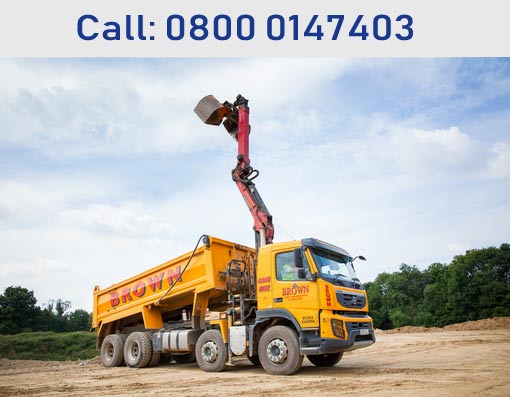 The tipper truck or also known as dump truck is essential when you need to transport bulk materials from one place to another. No matter what you need to transport, rocks, gravel, sand, asphalt, or even vegetables or any other goods, you can use tipper trucks for that. Also, another available facility is that you can now hire a tipper truck at reasonable prices. 
The PJ Brown Civil Engineering Ltd is the company that offers you grab hire, tipper hire, land engineering services that are efficient and cost-effective. Moreover, you get reliable tipper hire Selhurst services from PJ Brown because we value our customers and provide easy to use services. 
We own a wide range of tipper trucks with different capacities to fulfil the requirements of our diverse clients. We always inspect our vehicles and service them making sure that you get quality work in less time. 
Whether you want the tipper hire services for short-term or long-term, PJ Brown serves you with its efficient and competent services. To learn more about us, you can visit our website https://www.pjbrown.co.uk/tipper-hire/. And to get tipper hire, grab hire, land engineering, or any other services, you can contact us by calling on 01293 544856
P J Brown (Civil Engineering) Ltd
Main Office
Burlands Farm
Charlwood Road
Crawley, West Sussex
RH11 0JZ
Call: 01293 544856
Address
---
P J Brown (Civil Engineering)Ltd
Burlands Farm
Charlwood Road
Crawley, West Sussex
RH11 0JZ
Reg. No: 07185077
Contact Us
---
Main: 01293 544856
Transport: 01293 844210
Accounts: 01293 844212
Email: mail@pjbrown.co.uk