Grab Hire Slinfold
Freephone: 0800 0147403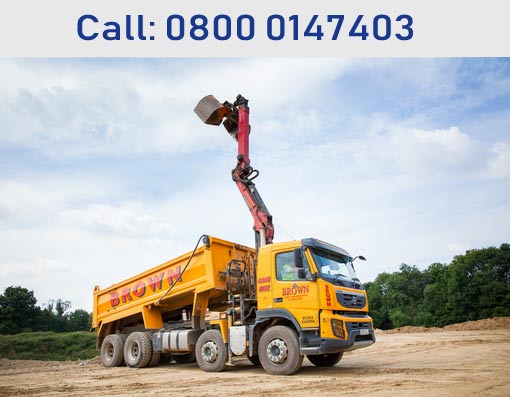 In the past decade, there has been a huge increase in the amount of recycling that has been done, and this has already proven to have reduced the amount of waste that is being taken to landfill. This is great news, as there were a lot of concerns about the fact that far too much waste was being taken to the landfill sites, and now they won't fill up as quickly. Another good thing about recycling more is the fact that it can actually create more jobs.
There are lots of people that will have gained work thanks to the recycling strategy, and this includes people who work in the plants, and also those who collect the waste. There are many professionals in grab hire Slinfold based who now get a lot more work than they would have done in the past thanks to the recycling efforts, so it is definitely good news for them. We all know that lots of people are struggling for work at the moment, and because of this it is important to support any industry that seems to be able to create jobs – and recycling is one of these. Therefore, you should always recycle as much as you can
P J Brown (Construction) Ltd
Main Office
Burlands Farm
Charlwood Road
Crawley, West Sussex
RH11 0JZ
Free Phone: 0800 0147403
Our experienced and dedicated team have made it their priority to provide an excellent standard muckaway and groundworks services for over 40 years.
Address
---
P J Brown (Construction) Ltd
Burlands Farm
Charlwood Road
Crawley, West Sussex
RH11 0JZ
Reg. No: 2743978
Contact Us
---
Transport: +44 (0) 1293 844210
Groundworks: +44 (0) 1293 300010
Accounts: +44 (0) 1293 844212
Fax: +44 (0) 1293 571164
Email: mail@pjbrown.co.uk
Groundworks Email: info@pjbgw.co.uk