Grab Hire Amberley
Freephone: 0800 0147403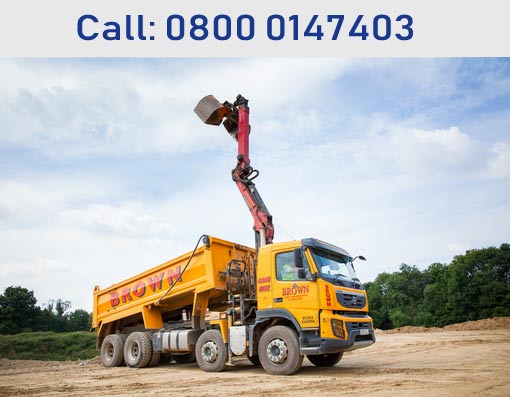 In the modern world, we are living busier lives than ever before, and this means that we need to get everything sorted out as soon as we make the decision that it needs to be done. With this being the case, if you have a lot of rubbish that you need to get rid of, you most likely won't want to wait around for weeks for a skip to become available, and because of this you might well be trying to think of ways that you could get rid of the rubbish that you have more quickly.
A good option in this respect is to contact an expert in grab hire Amberley based, because they would be much better able to get rid of your waste more quickly than a skip hire company would have been able to. A lot of the time, they can be with you on the same day, and all of the rubbish can be taken away within the hour, depending on how much you have for them to take. With this being true, there is no doubt that you will want to look into booking such a company, as it will make the job much easier to get done.
P J Brown (Construction) Ltd
Main Office
Burlands Farm
Charlwood Road
Crawley, West Sussex
RH11 0JZ
Free Phone: 0800 0147403
Our experienced and dedicated team have made it their priority to provide an excellent standard muckaway and groundworks services for over 40 years.
Address
---
P J Brown (Construction) Ltd
Burlands Farm
Charlwood Road
Crawley, West Sussex
RH11 0JZ
Reg. No: 2743978
Contact Us
---
Transport: +44 (0) 1293 844210
Groundworks: +44 (0) 1293 300010
Accounts: +44 (0) 1293 844212
Fax: +44 (0) 1293 571164
Email: mail@pjbrown.co.uk
Groundworks Email: info@pjbgw.co.uk