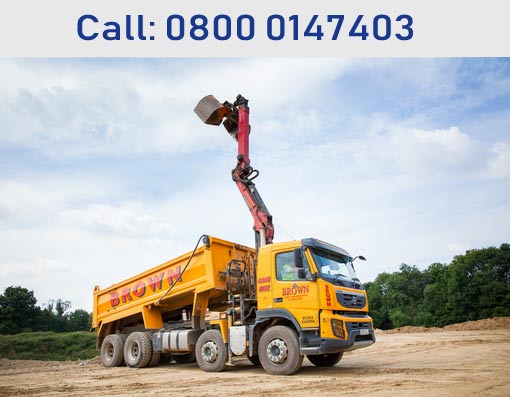 Welcome to P J BROWN (CIVIL ENGINEERING) LTD.
P J BROWN (CIVIL ENGINEERING) LTD is a well-known and reputable tipper hire service provider in Horsham. We're highly experienced in tipper hire services and this always helps us when providing tipper hire services, enabling us to provide Horsham residents with dedicated and reliable tipper hire service within and around Horsham.
Do you need the service of the best tipper hire company in Horsham? P J BROWN (CIVIL ENGINEERING) LTD is your best choice. Here are some of the reasons why we're the best:
All our tippers are very durable, reliable, and fully insured.
Our hire services are prompt, reliable, and efficient.
Customer can pick up and return tippers at any of our locations within the UK.
We offer same-day or next-day tipper hire service, which our customers can choose from.
We have a wide range of tippers of varying sizes and capabilities.
We offer highly competitive hire rates.
We supply only well-trained and fully licensed tipper drivers/operators.
We offer either per day or per load hire
Our tippers can handle different materials like aggregate, topsoil, etc.
Get in touch with P J BROWN (CIVIL ENGINEERING) LTD to discuss your tipper hire requirements.
P J Brown (Civil Engineering) Ltd
Main Office
Burlands Farm
Charlwood Road
Crawley, West Sussex
RH11 0JZ
Call: 01293 544856
Address
---
P J Brown (Civil Engineering)Ltd
Burlands Farm
Charlwood Road
Crawley, West Sussex
RH11 0JZ
Reg. No: 07185077
Contact Us
---
Main: 01293 544856
Transport: 01293 844210
Accounts: 01293 844212
Email: mail@pjbrown.co.uk