Grab Hire Littlehampton
Freephone: 0800 0147403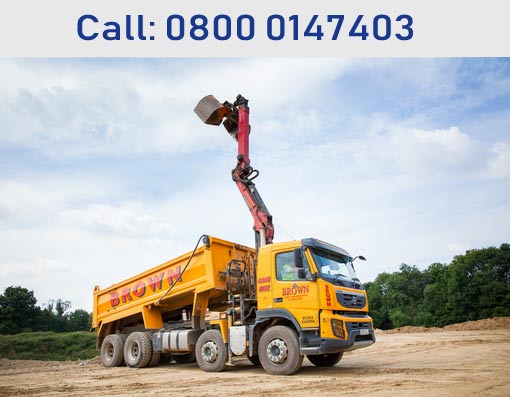 If you are currently trying to get rid of a lot of rubbish at your property, then you may be concerned about exactly how you are going to do that, when a lot of it might be out of your reach at the moment. It can sometimes feel like far too much of a task to take on, and if this is something that you are worried about right now then you might find that it is a good idea to get in touch with a grab hire Littlehampton expert, as they would be able to give you all of the advice that you need about this kind of equipment.
Depending on where your rubbish is that you need to remove, you may not think that the grab hire truck would be able to reach it. The good news is however that the trucks generally have a reach of over five metres, meaning that there are lots of things that you would be able to access that you might have struggled with previously. This gives you a good chance to get things cleared in the way that you were hoping for, so it is more than worth thinking about this kind of hire to get things started.
P J Brown (Construction) Ltd
Main Office
Burlands Farm
Charlwood Road
Crawley, West Sussex
RH11 0JZ
Free Phone: 0800 0147403
Our experienced and dedicated team have made it their priority to provide an excellent standard muckaway and groundworks services for over 40 years.
Address
---
P J Brown (Construction) Ltd
Burlands Farm
Charlwood Road
Crawley, West Sussex
RH11 0JZ
Reg. No: 2743978
Contact Us
---
Transport: +44 (0) 1293 844210
Groundworks: +44 (0) 1293 300010
Accounts: +44 (0) 1293 844212
Fax: +44 (0) 1293 571164
Email: mail@pjbrown.co.uk
Groundworks Email: info@pjbgw.co.uk