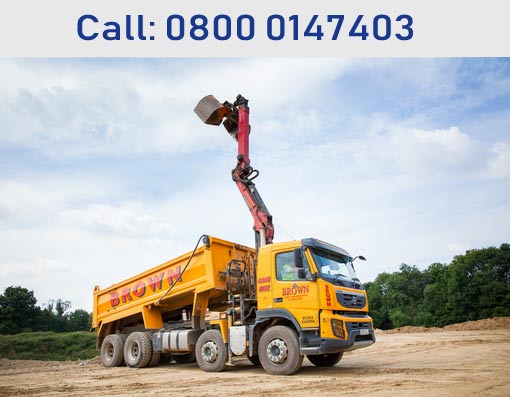 There are a couple of concerns for an individual or company who is embarking on a journey to evacuate waste from any property. You have to make a decision on the best time and most especially the best means to evacuate and even more importantly, properly dispose of your waste. These decisions are taken seriously at our grab hire West Molesey office. Grab hire West Molesey would provide the best solutions to getting rid of waste from the property. It could be any kind of construction waste, for instance, demolition or evacuation waste or even mixed waste. Choosing a grab truck would be a quick and efficient way to embark on your site clearing journey.
Competence and safety are our utmost areas of concern in waste removal.  We employ and train specialists who can work on your site with no obstructions to your on-going projects. And they save time on your project by going above and beyond to conclude the waste removal at the fastest rate possible. We are your best bet if you are having any waste grab loading activities done. We fit all our vehicles with GPS tracking and cab phones, this way our drivers stay in touch at all times, providing excellent communication that helps you complete your project seamlessly.
P J Brown (Construction) Ltd
Main Office
Burlands Farm
Charlwood Road
Crawley, West Sussex
RH11 0JZ
Free Phone: 0800 0147403
Our experienced and dedicated team have made it their priority to provide an excellent standard muckaway and groundworks services for over 40 years.
Address
---
P J Brown (Construction) Ltd
Burlands Farm
Charlwood Road
Crawley, West Sussex
RH11 0JZ
Reg. No: 2743978
Contact Us
---
Transport: +44 (0) 1293 844210
Groundworks: +44 (0) 1293 300010
Accounts: +44 (0) 1293 844212
Fax: +44 (0) 1293 571164
Email: mail@pjbrown.co.uk
Groundworks Email: info@pjbgw.co.uk