Grab Hire Hooley
Freephone: 0800 0147403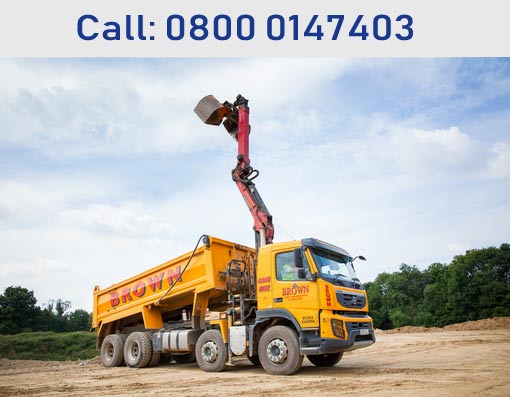 There are lots of different types of homes in the UK at the moment, and the type that you have will make a difference when you are getting any kind of work done to your garden. If you don't have a side gate leading from the front of the property, you might struggle to get rid of garden waste after you have finished getting the work done, as this means that one of your only options would be to take everything through the house, which might be awkward and could cause quite a bit of mess, too.
This could be a struggle for you, then the good thing for you is that you could make the most of the services that a grab hire Hooley company would be able to offer you. If you only have a fence at the side of your property, then this kind of machine would be able to reach down and take away any rubbish that you have, and this means that you would no longer need to worry about having anything left in your garden. This could be a great choice for you if you know that you struggle for access.
P J Brown (Construction) Ltd
Main Office
Burlands Farm
Charlwood Road
Crawley, West Sussex
RH11 0JZ
Free Phone: 0800 0147403
Our experienced and dedicated team have made it their priority to provide an excellent standard muckaway and groundworks services for over 40 years.
Address
---
P J Brown (Construction) Ltd
Burlands Farm
Charlwood Road
Crawley, West Sussex
RH11 0JZ
Reg. No: 2743978
Contact Us
---
Transport: +44 (0) 1293 844210
Groundworks: +44 (0) 1293 300010
Accounts: +44 (0) 1293 844212
Fax: +44 (0) 1293 571164
Email: mail@pjbrown.co.uk
Groundworks Email: info@pjbgw.co.uk