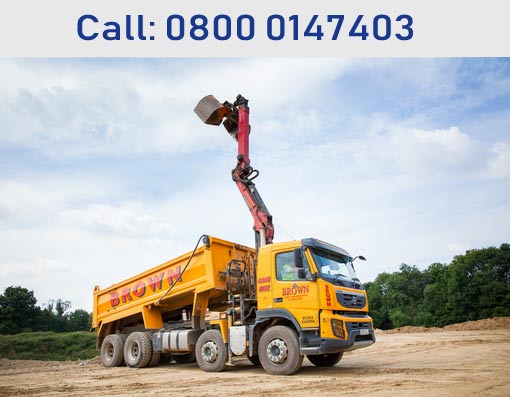 Enough of hiring tippers that won't serve any purpose on the site. Enough of having to double-spend only on hiring the right tipper for the project. PJ Brown Ltd.is here in Morden to put a stop to that.
With our team of professionals that are readily available to put you through on the tipper that is best appropriate to be used for your projects, work is just starting to get easy. PJ Brown Ltd has decided to make life easier for you as you tend to hire the tippers conveniently from us without having to stress yourself of how to go about hiring the tippers. Convenient right?
We have fleets of more than 50 tipper lorries, grab trucks and plant machinery. All you need is available with us from standard tippers to those with specific grabs, double and single cabs, cages for the construction and civil engineering industry. All our tippers have features which include towing equipment that can be adjusted, heavy-duty drop body suitable for demolition of projects, agriculture and construction purposes.
 PJ Brown Ltd. has got you covered with the provision of the tippers readily available for hire either for short or long term hire.
Walk into our office at Morden today and let's eradicate double-spending together. Call us now on our hotline 01293544856 or send us a mail at mail@pjbrown.co.uk Visit our website on www.pjbrown.co.uk for more information.
P J Brown (Civil Engineering) Ltd
Main Office
Burlands Farm
Charlwood Road
Crawley, West Sussex
RH11 0JZ
Call: 01293 544856
Address
---
P J Brown (Civil Engineering)Ltd
Burlands Farm
Charlwood Road
Crawley, West Sussex
RH11 0JZ
Reg. No: 07185077
Contact Us
---
Main: 01293 544856
Transport: 01293 844210
Accounts: 01293 844212
Email: mail@pjbrown.co.uk