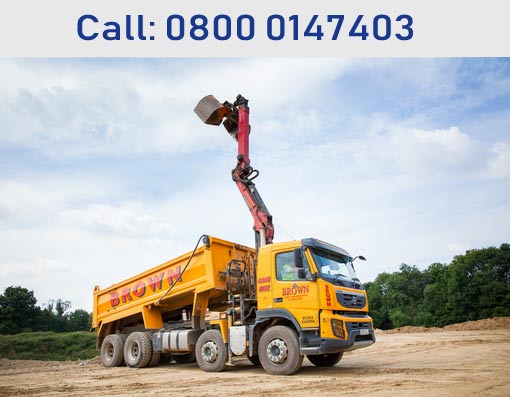 Technology has made the transportation of goods easier, as different types of vehicles are available that you can buy. But if you don't want to buy your truck, you can always have the option of hiring. Tipper hires Loxwood services are available. One of the experienced and renowned companies, the PJ Brown Civil Engineering Ltd. Offers you the facility to hire tipper trucks for preparing the site for construction or to remove waste materials. 
The PJ Brown owns many such vehicles including almost 50 tipper trucks, plant machinery or grab trucks. You just name the vehicle for such purposes and you can easily hire it from us. Moreover, PJ Brown Civil Engineering Ltd. provides you with fully flexible, reliable, and cost-effective services. 
You get hiring services that are convenient for you as our trained and experienced operators can handle all the heavy-duty tasks so that you can easily focus on other chores. Our extensive range of tipper trucks or grab lorries is available for you to hire at any moment. What you have to do is just call us on 01293 544856 and tell us what you want. To find out more about us, you can visit our website https://www.pjbrown.co.uk/. 
P J Brown (Civil Engineering) Ltd
Main Office
Burlands Farm
Charlwood Road
Crawley, West Sussex
RH11 0JZ
Call: 01293 544856
Address
---
P J Brown (Civil Engineering)Ltd
Burlands Farm
Charlwood Road
Crawley, West Sussex
RH11 0JZ
Reg. No: 07185077
Contact Us
---
Main: 01293 544856
Transport: 01293 844210
Accounts: 01293 844212
Email: mail@pjbrown.co.uk