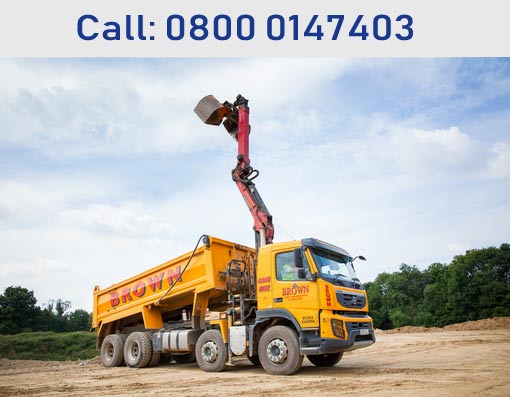 In earlier days, tipper trucks were solely used for dumping solutions. But with the advancement in technology, tipper trucks are becoming useful in construction, mining and other projects. The reason is that the tipper trucks now are more advanced in terms of machinery and have better tires and frictional properties. These features allow them to move easily even on slush, rough, slippery and uneven terrain.
If you are also looking for a tipper truck for your projects, you can get tipper hire Tulse Hill services from a renowned and reliable company, the PJ Brown Civil Engineering Ltd. The PJ Brown deals with a wide range of clients including national companies, domestic customers, local authorities, and small builders.
We own an extensive range of vehicles including standard tipper trucks or tipper trucks with specific cabins, cages etc. Moreover, you can get plant machinery as well as grab trucks from the PJ Brown Civil Engineering Ltd. All the services such as grab hire, land engineering and tipper hire are cost-effective, reliable and efficient. No matter the project is small or big, our experienced operators can handle it all. To get the tipper hire services, call on 01293 544856. Or you can visit the website for more details.
P J Brown (Civil Engineering) Ltd
Main Office
Burlands Farm
Charlwood Road
Crawley, West Sussex
RH11 0JZ
Call: 01293 544856
Address
---
P J Brown (Civil Engineering)Ltd
Burlands Farm
Charlwood Road
Crawley, West Sussex
RH11 0JZ
Reg. No: 07185077
Contact Us
---
Main: 01293 544856
Transport: 01293 844210
Accounts: 01293 844212
Email: mail@pjbrown.co.uk