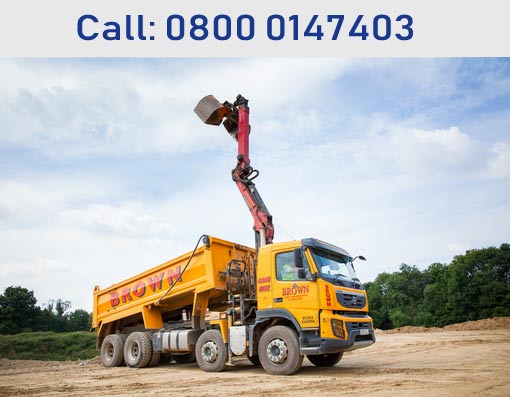 We would convey our grab hire trucks to your site at Wimbledon at your earliest convenience.  Our transportation and waste removal procedures are extremely safe, as our staff have been trained to work without any interruptions to your project.
We would remove your garden or construction wastes with our grab lorries and many other types of wastes depending on your requirements and specifications. You should call on us if you are currently involved in a large scale project or some kind of overhaul project that needs to have waste hauled out of your site.
Our methods are very quick, cost-effective and efficient. It is okay if you don't know exactly what a grab loader is or what it does, or what kind of waste you can evacuate with it, we can also explain this to you. A grab hire works for the removal of large amounts of waste and our grab hires are highly affordable.  They operate with a hydraulic arm which means they can pick up waste from the narrowest of places. They also hold massive quantities of waste, compared to other alternatives and our grab hire rates are very affordable. It can haul grass, soil, concrete from your site at considerable speed.
P J Brown (Civil Engineering) Ltd
Main Office
Burlands Farm
Charlwood Road
Crawley, West Sussex
RH11 0JZ
Call: 01293 544856
Address
---
P J Brown (Civil Engineering)Ltd
Burlands Farm
Charlwood Road
Crawley, West Sussex
RH11 0JZ
Reg. No: 07185077
Contact Us
---
Main: 01293 544856
Transport: 01293 844210
Accounts: 01293 844212
Email: mail@pjbrown.co.uk