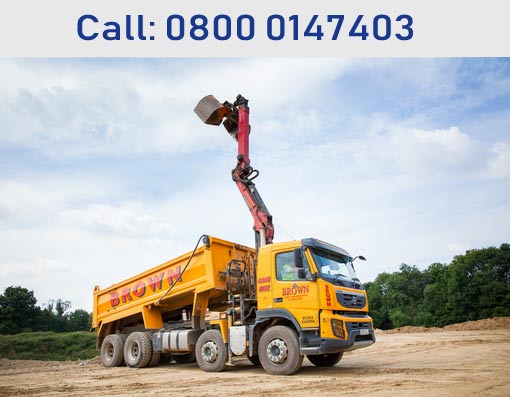 If you have got a problem with your tipper truck and you want to hire a tipper truck urgently, one reliable and well-known company that can serve you best in such time of need is the PJ Brown Civil Engineering Ltd. The PJ Brown Civil Engineering Ltd has been working for 40 years and providing its clients with the best, cost-effective, efficient, and reliable services every time they need it. 
You can rely on us because we offer you easy to use services and we inspect and service our vehicles regularly. We keep our vehicles up-to-date to make sure that we can meet the ever-increasing demands of transportation. We own a wide range of vehicle including tipper trucks, grabs, and plant machinery as well. PJ Brown works with different clients from Crawley and the surrounding areas. 
If you are living in East Molesey, don't worry as we provide our services there too. You can get
tipper trucks of 3.2 tones capacity to the 32 tones gross capacity. If you want to have some more information about us and the services we provide, you can visit our website https://www.pjbrown.co.uk/. To get the tipper hire East Molesey service, you can contact us by calling on 01293 544856. 
P J Brown (Civil Engineering) Ltd
Main Office
Burlands Farm
Charlwood Road
Crawley, West Sussex
RH11 0JZ
Call: 01293 544856
Address
---
P J Brown (Civil Engineering)Ltd
Burlands Farm
Charlwood Road
Crawley, West Sussex
RH11 0JZ
Reg. No: 07185077
Contact Us
---
Main: 01293 544856
Transport: 01293 844210
Accounts: 01293 844212
Email: mail@pjbrown.co.uk