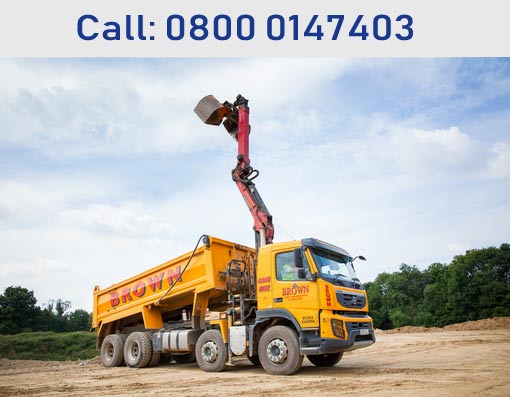 If you are wondering about what vehicles would be beneficial to hire for your construction projects, PJ Brown Civil Engineering Ltd. has all the answers to your problems related to the transportation of bulk materials as well as disposal of waste. We, the PJ Brown offers different services including land engineering, tipper hire, and grab hire.
For carrying materials from one to another, the tipper trucks would be of great help. As these are easy to load and easy to dump, you can get your work done efficiently and in less time possible. Moreover, our experienced operators will handle all the heavy-duty of your project.
We offer our services to different areas. PJ Brown has a wide range of tippers to fit the needs of different clients. Whether small or big, short or long-term projects you have, PJ Brown has somethings to cover all.
We make sure that our vehicles are well-maintained and serviced so that they can provide optimum performance when you hire them. To get the tipper hire Sharpthorne services, you can call us on 01293 544856 and tell us about the project and the vehicle you want to hire. If you want to know more about services, visit the website https://www.pjbrown.co.uk/.
P J Brown (Civil Engineering) Ltd
Main Office
Burlands Farm
Charlwood Road
Crawley, West Sussex
RH11 0JZ
Call: 01293 544856
Address
---
P J Brown (Civil Engineering)Ltd
Burlands Farm
Charlwood Road
Crawley, West Sussex
RH11 0JZ
Reg. No: 07185077
Contact Us
---
Main: 01293 544856
Transport: 01293 844210
Accounts: 01293 844212
Email: mail@pjbrown.co.uk