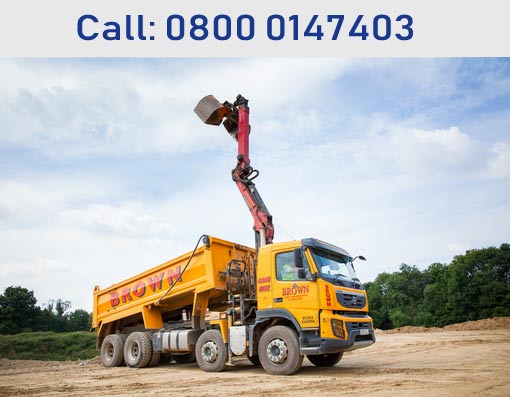 Whether you need a vehicle for your construction project or you need to dispose of waste, now hiring a tipper truck is no longer difficult. If you want to hire a tipper truck that is in good quality and can serve you for long-term work, don't worry. The PJ Brown Civil Engineering Ltd. offers you tipper truck hire services. 
Moreover, you can get a variety of trucks with different capacities. The PJ Brown Civil Engineering Ltd. provides you with tipper trucks of 3.5 to 32 tones capacity. You can also get the single/double cabs, grabs, and cages, etc. according to your work requirements. 
The tipper trucks of the PJ Brown are always in good condition as they are inspected daily. All our vehicles give you excellent performance and never leave you disappointed. Moreover, our efficient and experienced team knows well what vehicle would be great for you and how to do their work perfectly. 
You can now get your work done without any difficulty as we have been providing our services for 40 years. To get the tipper hire Balcombe services, contact us by calling on 01293 544856. To get more details about the PJ Brown Civil Engineering Ltd. and its services, visit the website https://www.pjbrown.co.uk/. 
P J Brown (Civil Engineering) Ltd
Main Office
Burlands Farm
Charlwood Road
Crawley, West Sussex
RH11 0JZ
Call: 01293 544856
Address
---
P J Brown (Civil Engineering)Ltd
Burlands Farm
Charlwood Road
Crawley, West Sussex
RH11 0JZ
Reg. No: 07185077
Contact Us
---
Main: 01293 544856
Transport: 01293 844210
Accounts: 01293 844212
Email: mail@pjbrown.co.uk