Grab Hire Bognor Regis
Freephone: 0800 0147403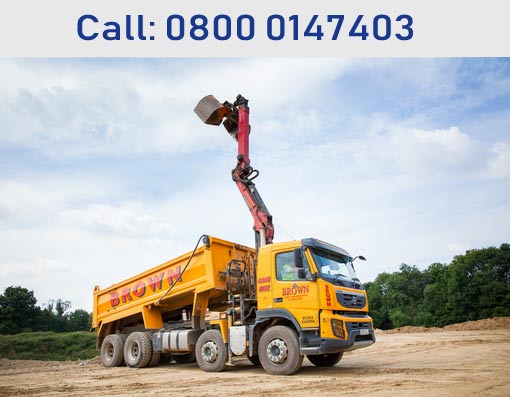 When you are considering all of the different ways that you might be able to get rid of your waste, one thing that will spring to mind if you have a lot of waste is grab hire Bognor Regis based. The good thing about this is the fact that it would be able to get rid of all of the waste, even if there is a lot of it, however you may be a little concerned about how much money it is going to cost you to get everything done. There is no one set price for the machine, and it will depend on a few factors.
Firstly, you need to think about how big the machine needs to be. There are a few different sizes, and obviously a smaller one would be much less costly. Not only this, but it depends on how long you need to hire the machine for to get all of the work done. If you only need it for half a day, this will be cheaper than a longer hire, so you should think realistically about exactly how much work there is to get done. You should find that there is something within your price range to help you with your removal.
P J Brown (Construction) Ltd
Main Office
Burlands Farm
Charlwood Road
Crawley, West Sussex
RH11 0JZ
Free Phone: 0800 0147403
Our experienced and dedicated team have made it their priority to provide an excellent standard muckaway and groundworks services for over 40 years.
Address
---
P J Brown (Construction) Ltd
Burlands Farm
Charlwood Road
Crawley, West Sussex
RH11 0JZ
Reg. No: 2743978
Contact Us
---
Transport: +44 (0) 1293 844210
Groundworks: +44 (0) 1293 300010
Accounts: +44 (0) 1293 844212
Fax: +44 (0) 1293 571164
Email: mail@pjbrown.co.uk
Groundworks Email: info@pjbgw.co.uk