Grab Hire Esher
Freephone: 0800 0147403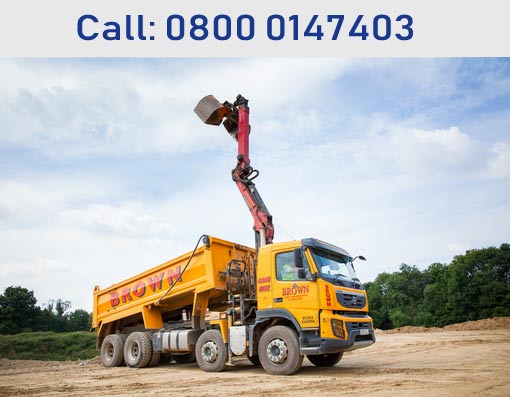 Clearing out your home is a task that not many people look forward to, and the longer that you have been in a property for, the more difficult it is going to be to get rid of everything that you no longer need. One of the best things to do is to take a bit of a methodical approach, as this gives you a good chance of getting rid of everything as quickly as you can. Once you have decided what you are going to get rid of, you will also need to consider how you are going to have the rubbish removed, as there is no gain from it sitting outside of your property.
A grab hire Esher company could be the best answer to this issue, as they have the ideal kind of equipment to help you. The grab truck has the ability to get rid of anything that you no longer want, and it won't take very long at all. As soon as you are happy that you have finished your clearing, you will be able to contact the company, as they can often come out within 24 hours, meaning that the job will definitely be done before you know it.
P J Brown (Construction) Ltd
Main Office
Burlands Farm
Charlwood Road
Crawley, West Sussex
RH11 0JZ
Free Phone: 0800 0147403
Our experienced and dedicated team have made it their priority to provide an excellent standard muckaway and groundworks services for over 40 years.
Address
---
P J Brown (Construction) Ltd
Burlands Farm
Charlwood Road
Crawley, West Sussex
RH11 0JZ
Reg. No: 2743978
Contact Us
---
Transport: +44 (0) 1293 844210
Groundworks: +44 (0) 1293 300010
Accounts: +44 (0) 1293 844212
Fax: +44 (0) 1293 571164
Email: mail@pjbrown.co.uk
Groundworks Email: info@pjbgw.co.uk