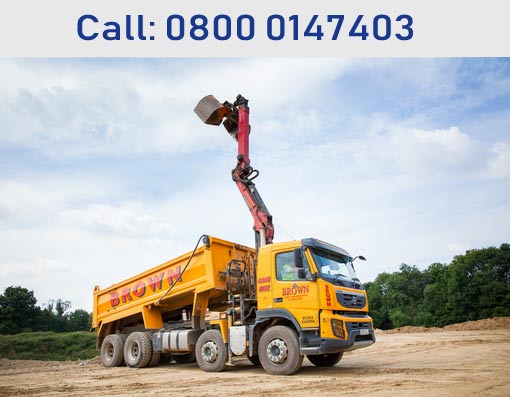 Getting tipper hire Amberley service may be a top priority for your work right now. If you are tired of finding the best service, you still are not that late. The PJ Brown Civil Engineering Ltd. is the company you should contact, as we offer tipper hire, grab hire and land engineering services. We are well acquainted with our customers that are small builders, national companies, domestic customers, local authorities and the list goes on.
We offer trustworthy, well-organized, and efficient services. Moreover, you can get all the work easily done at very competitive rates. PJ Brown is also a fully registered company that disposes of waste. If you don't know much about what tipper truck would be better for you, we can advise you and make sure that you get your work done efficiently and in less time.
As we have been providing these services to our clients for years, we know about recycling action and ways to keep the environment healthy and safe. To get the tipper hire Amberley services from the PJ Brown Civil Engineering Ltd, call us on 01293 544856. And to find out about our other services, visit our website https://www.pjbrown.co.uk/.
P J Brown (Civil Engineering) Ltd
Main Office
Burlands Farm
Charlwood Road
Crawley, West Sussex
RH11 0JZ
Call: 01293 544856
Address
---
P J Brown (Civil Engineering)Ltd
Burlands Farm
Charlwood Road
Crawley, West Sussex
RH11 0JZ
Reg. No: 07185077
Contact Us
---
Main: 01293 544856
Transport: 01293 844210
Accounts: 01293 844212
Email: mail@pjbrown.co.uk