Grab Hire Brookwood
Freephone: 0800 0147403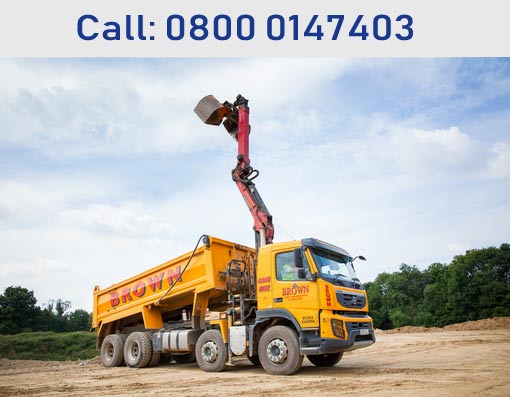 Hiring a grab hire Brookwood company can be a really great way of making sure that everything has been taken when you know that there has been a lot of rubbish at your property recently. However, if you have all kinds of things ready for them to take, you should always remember that there are certain things that you won't be allowed to include, and you will be asked to sort through all of the waste if it is found to have certain things as a part of it.
There are a few things that you can't put in that are common sense such as medical waste, which should be disposed of in the proper way in a sharps bin or similar. In addition to this, you are also not able to dispose of things like electrical items, and this is something that lots of people are not aware of. It is good to have the knowledge of what you can and cannot dispose of, as this then means that you will have a much easier task when sorting your rubbish, so make sure that you can actually dispose of everything you choose, as it is sure to make things much easier.
P J Brown (Construction) Ltd
Main Office
Burlands Farm
Charlwood Road
Crawley, West Sussex
RH11 0JZ
Free Phone: 0800 0147403
Our experienced and dedicated team have made it their priority to provide an excellent standard muckaway and groundworks services for over 40 years.
Address
---
P J Brown (Construction) Ltd
Burlands Farm
Charlwood Road
Crawley, West Sussex
RH11 0JZ
Reg. No: 2743978
Contact Us
---
Transport: +44 (0) 1293 844210
Groundworks: +44 (0) 1293 300010
Accounts: +44 (0) 1293 844212
Fax: +44 (0) 1293 571164
Email: mail@pjbrown.co.uk
Groundworks Email: info@pjbgw.co.uk