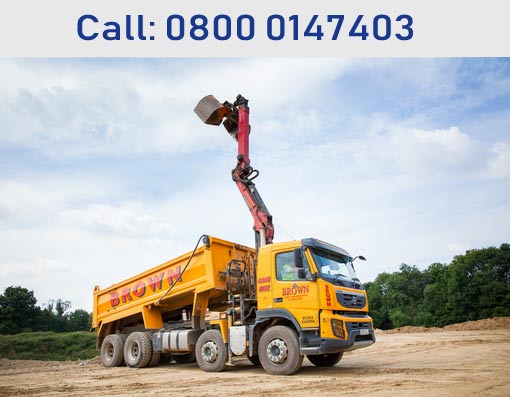 Welcome to P J BROWN (CIVIL ENGINEERING) LTD.
If you need a tipper hire in Ewhurst for your project, here are some benefits you will enjoy when you choose P J BROWN (CIVIL ENGINEERING) LTD:
We have a wide range of tipper vans and trucks. That means you will always find a tipper that fits your project requirement, irrespective of its size.
Our tipper vans and trucks are strong and reliable and can easily handle the appropriate project perfectly.
Our drivers and operators are professional, well-experienced, and friendly. They will guide and help you handle all your tipper-related needs.
Our pricings are very affordable and are without any hidden charges.
Our tipper vans and trucks are very reliable and can be used for moving or shifting aggregates (building, recycled, etc.), MOT Type 1, ballast, earth (sand, topsoil, shingles, etc.), wastes (demolition, green, etc.), crushed concrete, etc.
Our tippers include the light-duty tipper vans (8-wheel tippers) that can easily fit on small construction sites and the heavy-duty tipper trucks for large projects. Our team of dedicated operators will help with your tipper requirements and other related questions.
If you need further information about our affordable tipper hire services in Ewhurst, call us at 0129 354 4856 or email us at mail@pjbrown.co.uk. Our customer service will promptly respond to attend to your need.
P J Brown (Civil Engineering) Ltd
Main Office
Burlands Farm
Charlwood Road
Crawley, West Sussex
RH11 0JZ
Call: 01293 544856
Address
---
P J Brown (Civil Engineering)Ltd
Burlands Farm
Charlwood Road
Crawley, West Sussex
RH11 0JZ
Reg. No: 07185077
Contact Us
---
Main: 01293 544856
Transport: 01293 844210
Accounts: 01293 844212
Email: mail@pjbrown.co.uk