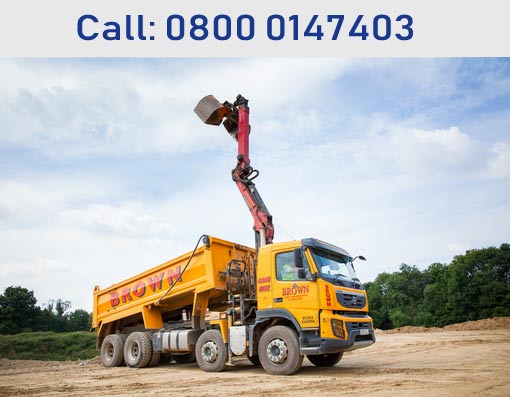 Welcome to P J BROWN (CIVIL ENGINEERING) LTD.
We offer self-drive tipper hire in Bletchingley. We have been in service for over 10 years and we take pride in our excellent customer service. We are based in Crawley, West Sussex but we extend our tipper hire services across the entire UK.
We specialise in providing tipper hire services for the building and construction companies, facilities management, civil engineering industries, tree surgeons, local councils, domestic users, etc.
Based on our many years of experience in the industry, we understand that there is no one-size-fits-all approach to tipper hire, that is why we offer an extensive range of tipper vans and trucks for hire ranging from 3.5-ton to 32-ton tippers. So, you'll always get the right hire option for your project.
Our tippers include those with double cabs, single cabs, toolboxes, cages, grabs, insulated bodies, etc. All our tippers are in perfect working condition and are available on both short- and long-term hire and can be raised to enable convenient offloading from the rear tailgate.
We operate 24-hours pick-up and drop-off services. That means, you can easily pick-up your hired tipper at any time from any location we operate and you can drop off the tipper after use at any time of the day and any location of ours without having to wait.
Get in touch with P J BROWN (CIVIL ENGINEERING) LTD to discuss your tipper hire requirements.
P J Brown (Civil Engineering) Ltd
Main Office
Burlands Farm
Charlwood Road
Crawley, West Sussex
RH11 0JZ
Call: 01293 544856
Address
---
P J Brown (Civil Engineering)Ltd
Burlands Farm
Charlwood Road
Crawley, West Sussex
RH11 0JZ
Reg. No: 07185077
Contact Us
---
Main: 01293 544856
Transport: 01293 844210
Accounts: 01293 844212
Email: mail@pjbrown.co.uk