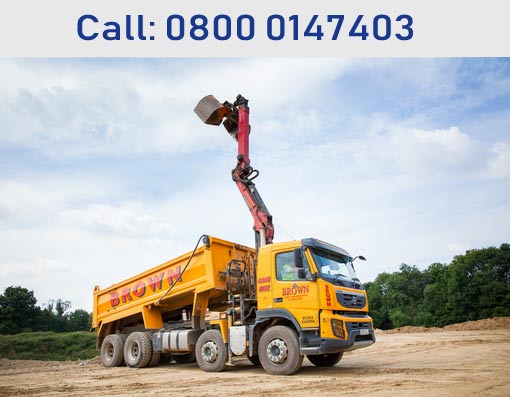 You have a huge project of construction, quarry, or demolition work, but your tipper truck suddenly caught a problem and is on the repair? Don't worry as these issues can arise. What you can do this problem is that you can hire a tipper truck for your project, for one time if your truck is on duty again and even for the complete project. 
The PJ Brown Civil Engineering Ltd. can handle all your tipper truck hiring problems. We provide cost-effective and reliable services that also include tipper truck hire. You can get a variety of vehicles from us, ranging from the standard tipper to the single and double cabs and many others. 
The tipper hire Slinford includes heavy-duty trucks or towing equipment. The trucks are drop body the towing equipment is adjustable to ensure your work is done efficiently and quickly. If you are confused and don't know which vehicle would be better for you, just inform us and our team will your work and the areas and will provide you with the best advice possible. 
To contact us, call 01293 544856 and tell us about your project and the services you want to get. If you want to know more about our services, visit the website https://www.pjbrown.co.uk/.
P J Brown (Civil Engineering) Ltd
Main Office
Burlands Farm
Charlwood Road
Crawley, West Sussex
RH11 0JZ
Call: 01293 544856
Address
---
P J Brown (Civil Engineering)Ltd
Burlands Farm
Charlwood Road
Crawley, West Sussex
RH11 0JZ
Reg. No: 07185077
Contact Us
---
Main: 01293 544856
Transport: 01293 844210
Accounts: 01293 844212
Email: mail@pjbrown.co.uk