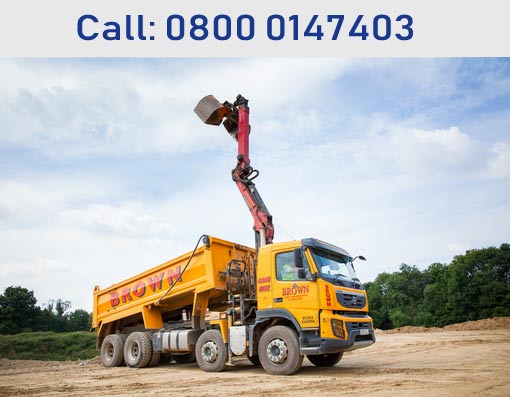 If you are looking for ways to benefit your next project, you should think of hiring a tipper truck. The reason is that the tipper trucks are specialized in the transportation of materials from or to your worksite. If you don't know what type of materials can be deposited in a tipper truck, some of the materials that you can carry by a tipper truck are dirt, gravel, grain, sand, construction aggregate, turf, triple mix, wood chips, asphalt, snow or others.
Tipper trucks can easily save your time and expenses, especially if you have a person who can operate them efficiently. You can get all these benefits from hiring tipper trucks from the PJ Brown Civil Engineering Ltd. The vehicles of the PJ Brown are up-to-date and are in good condition as we inspect and service our tipper trucks at regular intervals. If you are interested in some other services along with the tipper hire Addlestone, PJ Brown also offers to grab hire and land engineering.  
For construction or removal of waste, our tipper trucks will serve you. To get the PJ Brown tipper hire services, you can call us on 01293 544856, and for more details, visit our website https://www.pjbrown.co.uk/.
P J Brown (Civil Engineering) Ltd
Main Office
Burlands Farm
Charlwood Road
Crawley, West Sussex
RH11 0JZ
Call: 01293 544856
Address
---
P J Brown (Civil Engineering)Ltd
Burlands Farm
Charlwood Road
Crawley, West Sussex
RH11 0JZ
Reg. No: 07185077
Contact Us
---
Main: 01293 544856
Transport: 01293 844210
Accounts: 01293 844212
Email: mail@pjbrown.co.uk