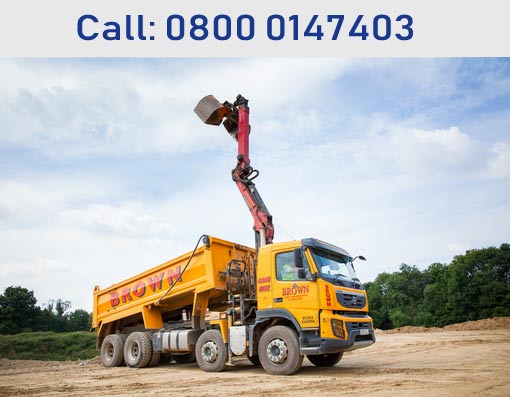 Welcome to P J BROWN (CIVIL ENGINEERING) LTD.
At P J BROWN (CIVIL ENGINEERING) LTD, our reliable tipper hire in Caterham offers an efficient, affordable, and quick way of shifting, removing, or moving aggregates and materials within the Caterham area.
Our tippers are well-maintained and perfect for all types of construction projects, irrespective of its size. We offer tipper vans and trucks of various sizes and power, which include the 8-wheel tippers, 20-wheel tippers, and 32-tonne tippers. We bet you that our tippers will handle your requirements conveniently.
Our tippers can access various construction sites whether small or large. They can also carry or move aggregates and heavy materials conveniently. Whatever load or material you wish to move or supply, call on us and we will provide the perfect tipper to handle it. Our tipper vans or trucks can handle demolition wastes, green waste, earth and sand, ballast, etc.
We operate our tipper hire service in Caterham and the surrounding cities. Based on your needs, we can supply you with either same-day and next-day tipper hire service. Our charges are flexible and can either be made per day or per load. When you hire your tipper online, you can either pick it up at any of our locations close to you or request for home delivery – we deliver any day, anytime, and anywhere in Caterham.
Get in touch with P J BROWN (CIVIL ENGINEERING) LTD to discuss your tipper hire requirements.
P J Brown (Civil Engineering) Ltd
Main Office
Burlands Farm
Charlwood Road
Crawley, West Sussex
RH11 0JZ
Call: 01293 544856
Address
---
P J Brown (Civil Engineering)Ltd
Burlands Farm
Charlwood Road
Crawley, West Sussex
RH11 0JZ
Reg. No: 07185077
Contact Us
---
Main: 01293 544856
Transport: 01293 844210
Accounts: 01293 844212
Email: mail@pjbrown.co.uk