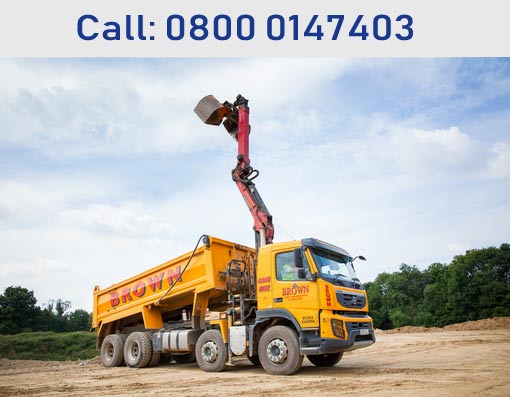 Our grab hire services have been used by our clients in the Cheam area for quite a while now. This type of services implies gathering and then rapidly transporting the waste and rubbish resulted from refurbishments, constructions or demolitions effectuated by major or private clients. A grab hire lorry is preferred to other kinds of waste removal vehicles due to the fact that it is able to reach even the most inaccessible areas from a worksite and it can even work over walls. This way, the worksite is cleaned extremely fast and in a responsible manner towards the environment, since the rubbish and waste is then transported in a licensed facility where it is recycled as much as possible.
Hiring a grab lorry implies there is no need to have an excavator on the worksite to place the waste and bagged material on the back of the lorry. This type of waste removal vehicles is able to save you time and additional costs related to hiring a workforce since they diminish the requirements for using other machinery to clean small areas. The grab hire lorries we use here at PJ Brown (Construction) Ltd. are operated by experienced and highly trained drivers who know the importance of having a clean work site.
Please get in touch with our friendly staff if you require further details about our grab hire services in Cheam.
P J Brown (Civil Engineering) Ltd
Main Office
Burlands Farm
Charlwood Road
Crawley, West Sussex
RH11 0JZ
Call: 01293 544856
Address
---
P J Brown (Civil Engineering)Ltd
Burlands Farm
Charlwood Road
Crawley, West Sussex
RH11 0JZ
Reg. No: 07185077
Contact Us
---
Main: 01293 544856
Transport: 01293 844210
Accounts: 01293 844212
Email: mail@pjbrown.co.uk