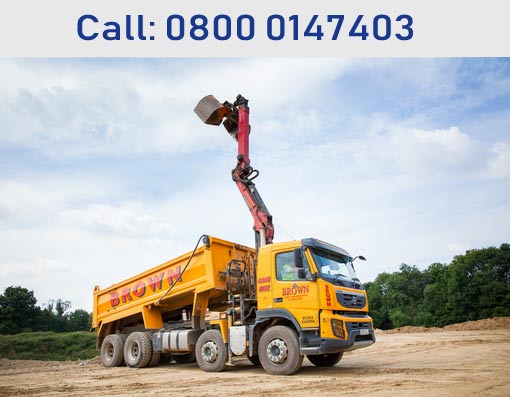 Grab hire vehicles in Sevenoaks are usually utilized to dispose of great amounts of rubbish and waste from demolition, refurbishing, construction or landscaping worksites. They represent a much less expensive solution compared to skips and, most importantly, do not need local authority permits. The waste and rubbish are placed on the back of the lorry by using a hydraulic arm which usually has a seven to eight-meter reach. This implies they are capable of accessing places which are otherwise difficult to reach and can even work over walls, reducing the need to hire an additional workforce.
The modern grab hire lorries we use can therefore load and remove the rubbish and waste rapidly in a matter of 30 minutes, leaving the worksite clean and allowing our clients to continue their normal business or lives.
The type of waste that we can handle includes:
Concrete, rock, and tarmac, as well as other aggregates;
Rubble, bricks and all kinds of construction waste;
Office, demolition and retail site waste.
We have a wide range of lorries which can be hired in Sevenoaks. This implies that we can accommodate any type of worksite, no matter what the size of the job is. If you need to know more details about the grab hire services we provide in Sevenoaks, we kindly invite you to contact us.
P J Brown (Civil Engineering) Ltd
Main Office
Burlands Farm
Charlwood Road
Crawley, West Sussex
RH11 0JZ
Call: 01293 544856
Address
---
P J Brown (Civil Engineering)Ltd
Burlands Farm
Charlwood Road
Crawley, West Sussex
RH11 0JZ
Reg. No: 07185077
Contact Us
---
Main: 01293 544856
Transport: 01293 844210
Accounts: 01293 844212
Email: mail@pjbrown.co.uk