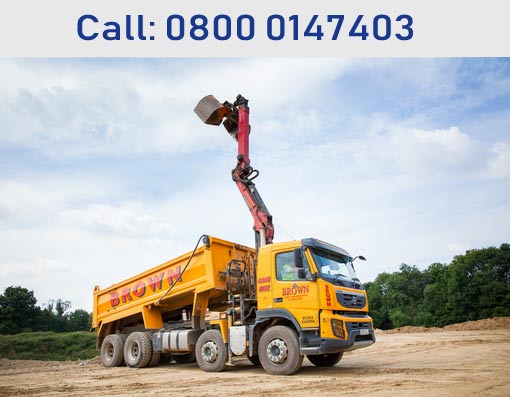 There are several advantages to using our grab hire service here at Earlsfield. Our grab hire process, for one, introduces ease and speed to the whole process of waste removal, with no hassles at all, especially for private users and also for large corporate clients. Our grab lorries can collect enormous quantities of waste in one trip, unlike its substitutes. It is ideal for disposing of very large quantities of waste in one timely trip, making the waste collection job way easier than it usually would have been. In addition, our grab trucks save money, time and space.
Our grab lorries are not just useful for waste removal, they can also be used for delivery which is usually a straightforward process. The trucks operate with a hydraulic arm that can grab waste from all kinds of areas that would have otherwise been inaccessible.
Contact us at grab hire Earlsfield with any questions on any unique requirements for your projects as we can easily modify our services to fit into your unique requirements. You would love working with our experienced personnel. The carrying capacity of our grab lorries range from between 11-16 tonnes, and they carry all kinds of materials, from soil to concrete and things in between.
P J Brown (Civil Engineering) Ltd
Main Office
Burlands Farm
Charlwood Road
Crawley, West Sussex
RH11 0JZ
Call: 01293 544856
Address
---
P J Brown (Civil Engineering)Ltd
Burlands Farm
Charlwood Road
Crawley, West Sussex
RH11 0JZ
Reg. No: 07185077
Contact Us
---
Main: 01293 544856
Transport: 01293 844210
Accounts: 01293 844212
Email: mail@pjbrown.co.uk