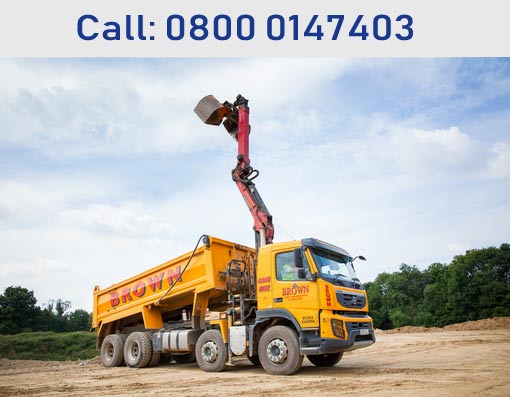 If you are looking for the most reliable, fastest and cleanest way to get rid of your waste, our team of professionals here at PJ Brown (Construction) Ltd. definitely can help! No matter whether you are a small homeowner or an international developer, we can assist you in removing the waste and, at the same time, make sure we come up with the right aggregate solutions. Even since we were founded, our main concern has been to make sure that we provide the most professional, cost-effective way to effectuate urgent projects that our clients hire us to do.
If you require any aggregates to be sent to you, we can take care of all types of loads, no matter what their weight is. Our team is extremely proud of the high-quality service we are able to provide to all of our clients and we continuously invest in our rubbish collection equipment and grab lorry fleet.
Grab Hire Sutton is ready to make sure that all the unwanted waste from your site is removed in a legal, appropriate and efficient manner, allowing you to have a clean location. We kindly invite you to get in touch with us now if you would like to know more about the grab hire services we offer in Sutton.
P J Brown (Civil Engineering) Ltd
Main Office
Burlands Farm
Charlwood Road
Crawley, West Sussex
RH11 0JZ
Call: 01293 544856
Address
---
P J Brown (Civil Engineering)Ltd
Burlands Farm
Charlwood Road
Crawley, West Sussex
RH11 0JZ
Reg. No: 07185077
Contact Us
---
Main: 01293 544856
Transport: 01293 844210
Accounts: 01293 844212
Email: mail@pjbrown.co.uk