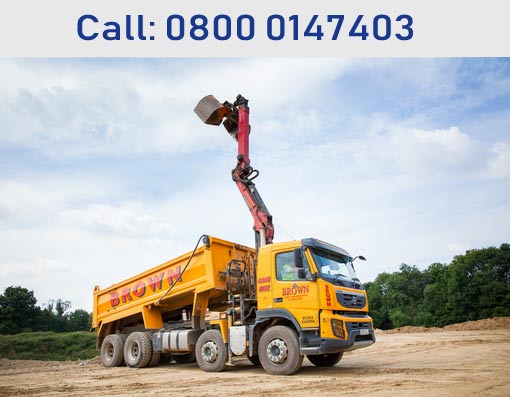 The grab hire services we provide in Purley represent the most efficient and cost-effective way to dispose of all the waste from your site. We are extremely committed to doing our job legally, appropriately and rapidly so that you can enjoy an entirely clean environment and location. No matter if you are a private homeowner or an international contractor, you will receive the same level of service and the same attention from us. Our grab lorries are extremely modern and represent the most cost-effective and convenient way to remove the waste from your site.
Our lorries are very agile, being extremely popular due to their ability to reach the most inaccessible locations, which will leave you with a clean and safe site. Our experienced team can help you get rid of muck, soil, aggregates and so on. With us taking care of disposing of the waste, you will have a clean and safe site in no time, in an extremely efficient manner. Our reputation in our local area is extremely solid and we can assure you that we treat each of our clients as if they were our only one.
If you need more details about the type of services which we provide in Purley, please feel free to contact our friendly staff.
P J Brown (Civil Engineering) Ltd
Main Office
Burlands Farm
Charlwood Road
Crawley, West Sussex
RH11 0JZ
Call: 01293 544856
Address
---
P J Brown (Civil Engineering)Ltd
Burlands Farm
Charlwood Road
Crawley, West Sussex
RH11 0JZ
Reg. No: 07185077
Contact Us
---
Main: 01293 544856
Transport: 01293 844210
Accounts: 01293 844212
Email: mail@pjbrown.co.uk