Grab Hire Hurstpierpoint
Freephone: 0800 0147403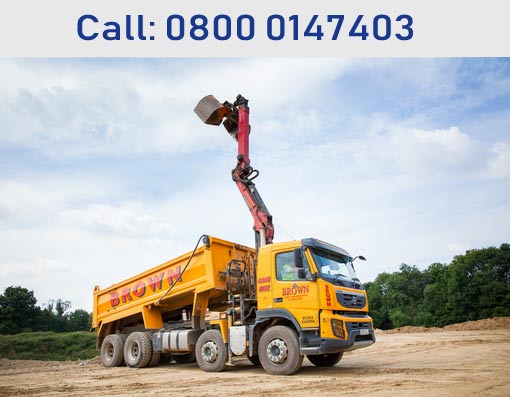 When you have been in touch with a grab hire Hurstpierpoint expert with a view to hiring them to get rid of some rubbish for you, you will want to be sure that they will be able to get the work done once they arrive – as it can be very frustrating if they find that they are then unable to take your waste away. With this being true, one of the best things that you can do is to take a look at the area that they are taking the waste from, and thinking about whether there is anything at all that could be in their way.
One thing that you should be wary of is the fact that the trucks can be quite tall, so if you know that there are either phone lines or power lines, this is something that could cause a problem. You should also be wary of high tree branches, as these could be an obstruction to the truck too. If you have made sure that the way is clear, you have a much better chance of having a smooth service from your expert. This means that it is more than worth thinking about, so take a look well in advance
P J Brown (Construction) Ltd
Main Office
Burlands Farm
Charlwood Road
Crawley, West Sussex
RH11 0JZ
Free Phone: 0800 0147403
Our experienced and dedicated team have made it their priority to provide an excellent standard muckaway and groundworks services for over 40 years.
Address
---
P J Brown (Construction) Ltd
Burlands Farm
Charlwood Road
Crawley, West Sussex
RH11 0JZ
Reg. No: 2743978
Contact Us
---
Transport: +44 (0) 1293 844210
Groundworks: +44 (0) 1293 300010
Accounts: +44 (0) 1293 844212
Fax: +44 (0) 1293 571164
Email: mail@pjbrown.co.uk
Groundworks Email: info@pjbgw.co.uk