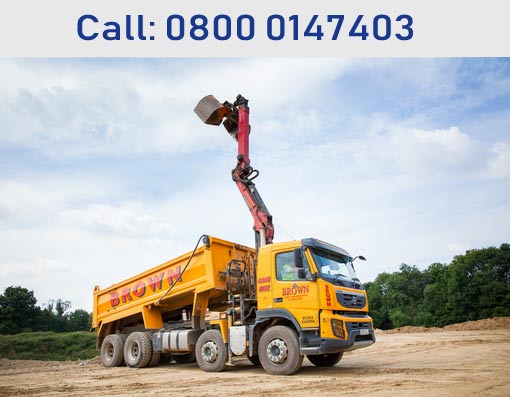 Welcome to P J BROWN (CIVIL ENGINEERING) LTD.
P J BROWN (CIVIL ENGINEERING) LTD has been providing reliable and affordable tipper hire services to residents in Henfield for more than 10 years. Though our headquarters is in Crawley, West Sussex, we extend our tipper hire services across the entire UK areas, including Copthorne, Arundel, Petworth, Southwick, and Horsham.
So, if you need a tipper for moving your load or materials or for site clearance, don't hesitate to contact us. Our tippers are well-maintained, reliable, and efficient. Whether you want an 8-wheel tipper with the long-reach capability or the 32-tonnes tipper for a heavy project, we have all of them in our collections.
Our operators and drivers are prompt and highly trained. They are also reliable, friendly, and experienced. They will give you all the necessary instructions and guidance to pick the right tipper for your project and operate the tipper.
At P J BROWN (CIVIL ENGINEERING) LTD, we take pride in our timely and excellent work delivery that are tailored to meet customer's requirements and budgets.
We offer 24/7 tipper hire services in Henfield, which mean you'll always get a tipper whenever you need it. You can also decide to go with the same-day or next-day hire option. If you need further information about our affordable tipper hire services in Henfield, call us at 0129 354 4856 or email us at mail@pjbrown.co.uk. Our customer service will promptly respond to attend to your need.
P J Brown (Civil Engineering) Ltd
Main Office
Burlands Farm
Charlwood Road
Crawley, West Sussex
RH11 0JZ
Call: 01293 544856
Address
---
P J Brown (Civil Engineering)Ltd
Burlands Farm
Charlwood Road
Crawley, West Sussex
RH11 0JZ
Reg. No: 07185077
Contact Us
---
Main: 01293 544856
Transport: 01293 844210
Accounts: 01293 844212
Email: mail@pjbrown.co.uk