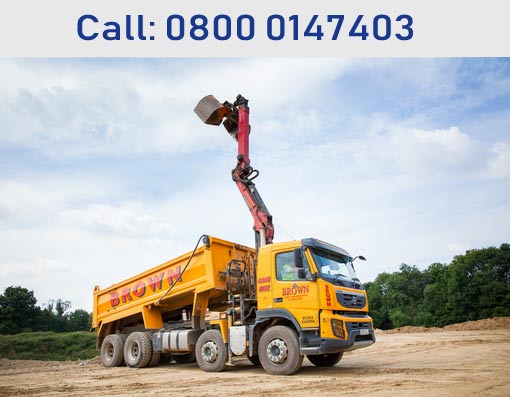 Our grab hire services in West Wickham imply disposing of waste and rubbish from construction or demolition sites, as well as from private properties after a certain project has been developed. Grab hire services are much more convenient compared to other types of waste removal ones since grab lorries are extremely versatile and cost-effective. This type of vehicles are able to access difficult sites and they can function over walls and fences, while other kinds of equipment cannot. Our team is extremely trained in making sure we leave you with a clean site in a matter of hours, with a quick service and a professional approach.
The rubbish and waste will be recycled as much as possible since we are committed to maintaining a clean environment for us and our local clients and partners. We are extremely reliable and responsible and we spare no efforts to make sure all of our clients are serviced professionally and reliably. Our grab services provide many advantages compared to the traditional skip hire since our lorries can hold double the waste amount which a builder's skip can. This translates into a smaller number of visits, which reduces the prices needed to clean a site.
Contact us if you need more details about the grab hire services we provide in West Wickham.
P J Brown (Civil Engineering) Ltd
Main Office
Burlands Farm
Charlwood Road
Crawley, West Sussex
RH11 0JZ
Call: 01293 544856
Address
---
P J Brown (Civil Engineering)Ltd
Burlands Farm
Charlwood Road
Crawley, West Sussex
RH11 0JZ
Reg. No: 07185077
Contact Us
---
Main: 01293 544856
Transport: 01293 844210
Accounts: 01293 844212
Email: mail@pjbrown.co.uk