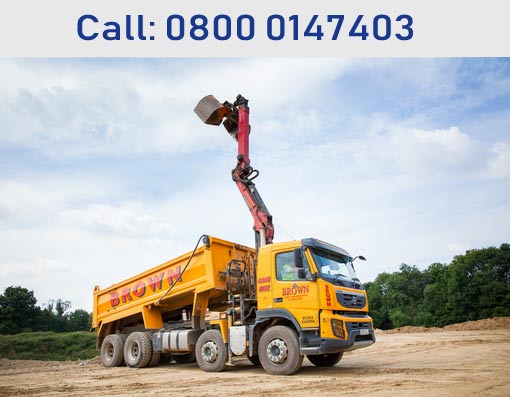 Tipper trucks were solely used for dumping purposes but with the technological modifications, you can use tipper trucks for haulage purposes in the mining or construction industry as well. If you are looking for tipper trucks for the transportation of bulk materials such as gravel, sand, rocks, you can now hire a tipper truck and get your work done. 
Moreover, if you are a farmer and want to transport potatoes, onions or any other goods, a vehicle such as a tipper truck would be a good choice. To provide solutions to our transportation or dumping problem, the PJ Brown Civil Engineering Ltd offers you tipper hire services. PJ Brown is a renowned company that provides you with grab hire, tipper hire, and land engineering services. With 40 years of experience, we can assist you in all types of dumping solutions. 
A wide range of tipper trucks are available and you can hire the one according to your requirements ranging from the capacity of 3.2 tones to 32 tones gross. All you have to do is to contact the PJ Brown Civil Engineering Ltd. by calling on 01293-544856. You will get cost-effective and efficient tipper hire Cheesington services that will handle all your heavy-duty work.
P J Brown (Civil Engineering) Ltd
Main Office
Burlands Farm
Charlwood Road
Crawley, West Sussex
RH11 0JZ
Call: 01293 544856
Address
---
P J Brown (Civil Engineering)Ltd
Burlands Farm
Charlwood Road
Crawley, West Sussex
RH11 0JZ
Reg. No: 07185077
Contact Us
---
Main: 01293 544856
Transport: 01293 844210
Accounts: 01293 844212
Email: mail@pjbrown.co.uk