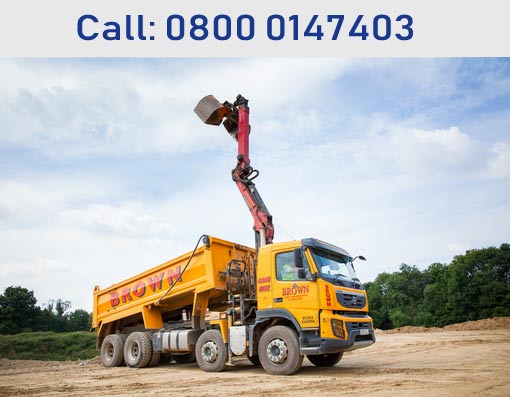 The tipper trucks are of much demand especially for the construction, mining, waste disposal, and other projects where you need to carry materials from one place to another, in bulk. For this purpose, these tipper trucks feature a robust engine with great power and higher torque which makes them able to transport heavy materials including rocks, sand, gravel, or even waste materials. 
If you are working on a project at a great height, tipper trucks are still the best solutions with the advancement in technology, tipper trucks have now faster loading and dumping systems due to hydraulics. The PJ Brown Civil Engineering Ltd owns a wide range of advanced vehicles including tipper trucks and offers hiring services. PJ Brown also offers to grab tire and land engineering services. 
If you are planning to hire a tipper truck and want easy to use services, PJ Brown is here to assist you in your project with our well-maintained vehicles and experienced operators to make services easy to use, our team can advise you which truck would suit you and will also handle all the administration, paperwork and the heavy-duty work of the project. To get the tipper hire Brixton services, call on 01293 544856 and visit the website for more details.
P J Brown (Civil Engineering) Ltd
Main Office
Burlands Farm
Charlwood Road
Crawley, West Sussex
RH11 0JZ
Call: 01293 544856
Address
---
P J Brown (Civil Engineering)Ltd
Burlands Farm
Charlwood Road
Crawley, West Sussex
RH11 0JZ
Reg. No: 07185077
Contact Us
---
Main: 01293 544856
Transport: 01293 844210
Accounts: 01293 844212
Email: mail@pjbrown.co.uk