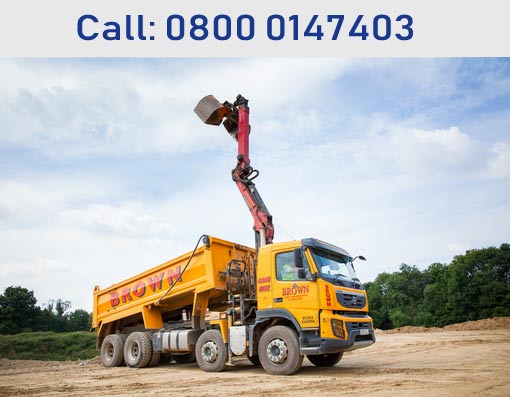 Are you in need of getting rid of unwanted waste or rubbish from your environment or site? Rest assured, PJ Brown (Construction) Ltd. is here to take care of this job, no matter how big the load is! We have been providing our clients grab hire services for many years now and we pride ourselves in the commitment we have towards ensuring all of our clients are entirely satisfied with the job we are hired to do. The waste and rubbish from your site will be quickly, reliably and cost-effectively disposed of by our team so that you can enjoy an entirely clear working environment.
Our reputation in the local area speaks for itself. We are one of the most reputed teams in terms of offering a top quality service, utilizing state-of-the-art vehicles and equipment which can accommodate any requests from our increasing client base. A clean environment is our main concern and we take our jobs extremely seriously. Our highly experienced staff will make sure that all the waste from your site is taken away and eliminated in the most effective and eco-friendly manner possible, according to the conditions stipulated by the local legislation.
Please contact us today if you require more information about the grab hire services in Carlshalton which we provide.
P J Brown (Civil Engineering) Ltd
Main Office
Burlands Farm
Charlwood Road
Crawley, West Sussex
RH11 0JZ
Call: 01293 544856
Address
---
P J Brown (Civil Engineering)Ltd
Burlands Farm
Charlwood Road
Crawley, West Sussex
RH11 0JZ
Reg. No: 07185077
Contact Us
---
Main: 01293 544856
Transport: 01293 844210
Accounts: 01293 844212
Email: mail@pjbrown.co.uk