Grab Hire Warlingham
Freephone: 0800 0147403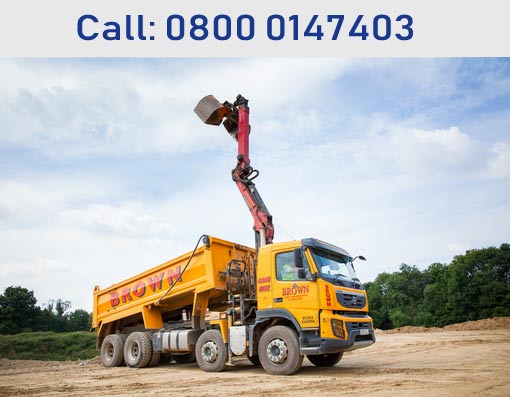 If you have decided that you need to get some new qualifications to improve your chances of getting a better job in the future, then there is a long list of things that you could try. You may even think that you have too much of a choice, and this could make it difficult for you to make your final decision. If this is true, then you might want to think about getting a license to drive a truck, as this is something that can be very adaptable indeed in the long term.
Even if you don't manage to get a job driving trucks straight away, there are lots of things that you can try, and this includes a grab hire Warlingham company, who might be able to give you a job. This is something that could get you quite a lot of driving experience, and this would be a positive thing to do if you know that you are hoping to get a driving job in another industry at some point in the future. Making this choice could be great news for you, so it is a good idea to start looking into exactly what the training involves for you.
P J Brown (Construction) Ltd
Main Office
Burlands Farm
Charlwood Road
Crawley, West Sussex
RH11 0JZ
Free Phone: 0800 0147403
Our experienced and dedicated team have made it their priority to provide an excellent standard muckaway and groundworks services for over 40 years.
Address
---
P J Brown (Construction) Ltd
Burlands Farm
Charlwood Road
Crawley, West Sussex
RH11 0JZ
Reg. No: 2743978
Contact Us
---
Transport: +44 (0) 1293 844210
Groundworks: +44 (0) 1293 300010
Accounts: +44 (0) 1293 844212
Fax: +44 (0) 1293 571164
Email: mail@pjbrown.co.uk
Groundworks Email: info@pjbgw.co.uk