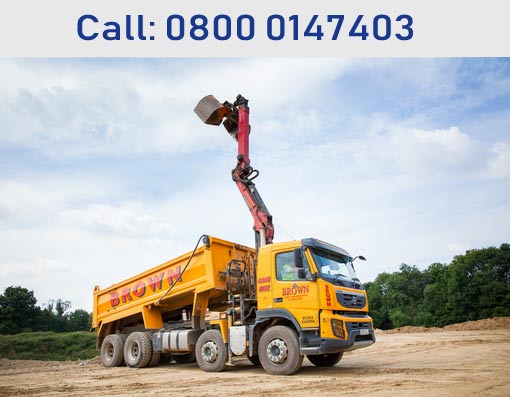 PJ Brown (Construction) Ltd. offers grab hire services in Beckenham for clients who need to get rid of the waste and rubbish from construction, demolition or garden sites quickly, reliably and at a low cost.
When it comes to the advantages of choosing a grab hire firm, we mention:
Versatility: our grab hire lorries are able to reach even the most difficult spaces and they can work over walls;
Affordability: there is no need to hire an additional workforce to load the rubbish or waste into the lorry;
Effectiveness: a grab hire lorry can load plenty of waste in no time, being able to come and leave from the worksite very quickly, in a matter of half an hour, leaving the client with a clean workplace;
Customized service: no matter what the size of the load is, a grab hire lorry can carry great or small volumes of waste;
Eco-friendly solutions: we can dispose of our clients of hazardous waste, which can be delivered in a safe location. All the rubbish and waste that we transport is recycled as much as possible;
We can also deliver and move aggregates, therefore, we can help our clients transport a lot of materials directly on their worksite with our lorries.
If you need to know more about the grab hire services we provide in Beckenham, please get in touch with our staff.
P J Brown (Civil Engineering) Ltd
Main Office
Burlands Farm
Charlwood Road
Crawley, West Sussex
RH11 0JZ
Call: 01293 544856
Address
---
P J Brown (Civil Engineering)Ltd
Burlands Farm
Charlwood Road
Crawley, West Sussex
RH11 0JZ
Reg. No: 07185077
Contact Us
---
Main: 01293 544856
Transport: 01293 844210
Accounts: 01293 844212
Email: mail@pjbrown.co.uk