Grab Hire Caterham
Freephone: 0800 0147403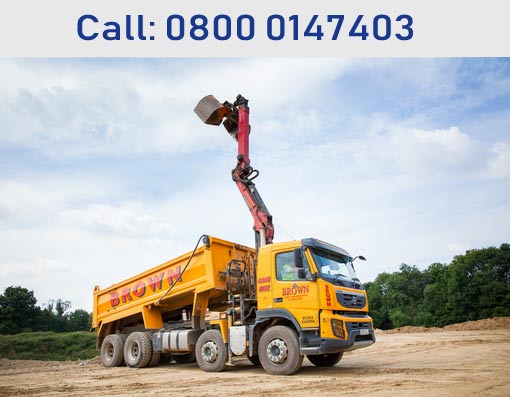 Getting rid of waste is something that often causes quite a lot of trouble for people, and the main reason for this is the simple fact that there are so many different rules about exactly what you should do with all of the waste that you are getting rid of. With this being the case, you need to consider what you are doing, and one thing that you should check is whether you need any kind of permit for the waste that you are getting rid of.
If you are choosing to hire a skip to get rid of everything that you have then you will need a permit from your local council – but only if you are planning to put it on the road while you have it. If you choose another way of getting rid of waste, such as a grab hire Caterham company for example, then you won't need any kind of permit at all, which is of course great news indeed. This could be a lot easier, and it is likely cheaper too, which means that it is great news for a number of reasons. Contacting a company is something that could be well within your best interests.
P J Brown (Construction) Ltd
Main Office
Burlands Farm
Charlwood Road
Crawley, West Sussex
RH11 0JZ
Free Phone: 0800 0147403
Our experienced and dedicated team have made it their priority to provide an excellent standard muckaway and groundworks services for over 40 years.
Address
---
P J Brown (Construction) Ltd
Burlands Farm
Charlwood Road
Crawley, West Sussex
RH11 0JZ
Reg. No: 2743978
Contact Us
---
Transport: +44 (0) 1293 844210
Groundworks: +44 (0) 1293 300010
Accounts: +44 (0) 1293 844212
Fax: +44 (0) 1293 571164
Email: mail@pjbrown.co.uk
Groundworks Email: info@pjbgw.co.uk