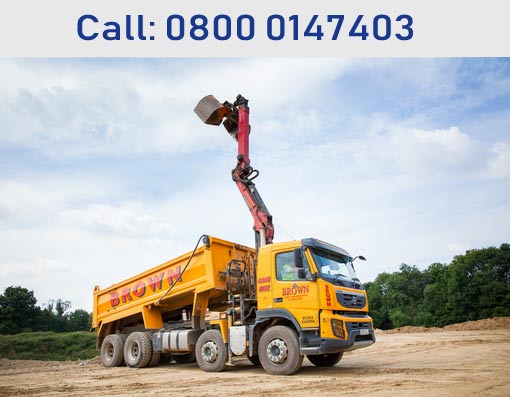 Do you have an overwhelming quantity of waste that you are wondering how to haul away from your project site, our grab hire service here at Balham is the best option for you.  We would help you reduce your costs and time spent on your projects. Our vehicles have different load carrying capacity all ranging from 11 to 16 tonnes. We can also help with the proper recycling of rubbish as our staff is trained in proper waste disposal methods. We remove everything from grass to concrete. We cater to individuals, businesses, small and large corporations as the need arises.
Efficiency and safety are our utmost areas of concern in waste removal.  We employ and train specialists who can work on your site with no obstructions to your on-going projects. And they save time on your project by going above and beyond to conclude the waste removal at the fastest rate possible. We are your best bet if you are having any waste grab loading activities done in the Balham area.
We fit all our vehicles with GPS tracking and cab phones, this way our drivers stay in touch at all times, providing excellent communication that helps you complete your project seamlessly.
P J Brown (Civil Engineering) Ltd
Main Office
Burlands Farm
Charlwood Road
Crawley, West Sussex
RH11 0JZ
Call: 01293 544856
Address
---
P J Brown (Civil Engineering)Ltd
Burlands Farm
Charlwood Road
Crawley, West Sussex
RH11 0JZ
Reg. No: 07185077
Contact Us
---
Main: 01293 544856
Transport: 01293 844210
Accounts: 01293 844212
Email: mail@pjbrown.co.uk