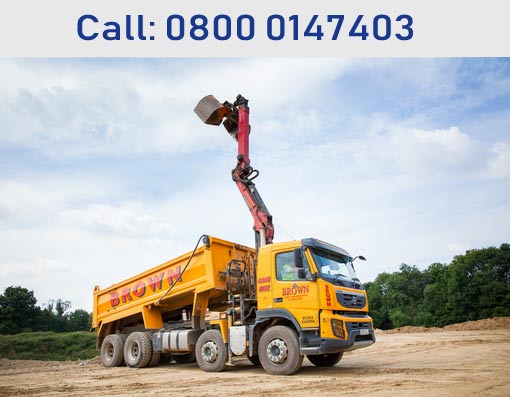 Getting the tipper hire Richmond services has never been easy with the PJ Brown Civil Engineering Ltd, which is one of the best companies that let you hire their well-maintained tipper trucks. Our tipper trucks are advanced and are always ready to provide their optimum performance regardless of the challenges. 
PJ Brown Civil Engineering Ltd has been providing the best services to the customers for 40 years. Our experienced operators are well equipped with the knowledge and expertise to handle difficult situations. Moreover, you get easy to use services as our team can advise you and handle all the paperwork and administration work, not forgetting the onsite heavy-duty work. 
We own a variety of tipper trucks with different capacities that make us one of the largest companies that can handle all your transportation problems in the mining industry, or if you are up to some construction work. From 3.2 tones tipper trucks to 32 tones gross vehicles; you can get anything that suits your demands of work. Don't wait any longer and get our tipper hire Richmond services by calling on 01293 544856. If you want to know more about us and our services, you can visit our website https://www.pjbrown.co.uk/. 
P J Brown (Civil Engineering) Ltd
Main Office
Burlands Farm
Charlwood Road
Crawley, West Sussex
RH11 0JZ
Call: 01293 544856
Address
---
P J Brown (Civil Engineering)Ltd
Burlands Farm
Charlwood Road
Crawley, West Sussex
RH11 0JZ
Reg. No: 07185077
Contact Us
---
Main: 01293 544856
Transport: 01293 844210
Accounts: 01293 844212
Email: mail@pjbrown.co.uk