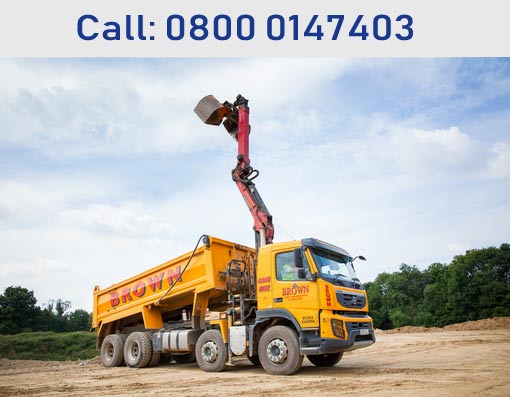 If you had difficulty in the transportation of goods, during your previous construction project, don't hesitate to try tipper trucks this time. Tipper trucks are heavy-duty trucks that are designed to carry bulk materials. The materials may include sand, soil, rock, or others to or from the construction sites. To deposit the material, the body of the tipper trucks tips up. 
A variety of tipper trucks are available that carry different loads. If you don't want to buy a tipper truck, for now, you can hire it. The PJ Brown Civil Engineering Ltd. offers tipper hire services. PJ Brown owns different types of tipper trucks, from standard to cages, grabs, etc. 
The tipper trucks you can hire range from 8 wheeler trucks with the capacity of 32 tones and the grab lorry of 8 wheels with the capacity of 32 tones gross. Moreover, you don't have to worry if your project is a long-term project, as the PJ Brown also offers tipper hire Warnham services for both short-term and long-term projects. 
To get the tipper hire services, you just have to contact us by calling on 01293 544856. If you want to find more about our services, visit our website https://www.pjbrown.co.uk/.
P J Brown (Civil Engineering) Ltd
Main Office
Burlands Farm
Charlwood Road
Crawley, West Sussex
RH11 0JZ
Call: 01293 544856
Address
---
P J Brown (Civil Engineering)Ltd
Burlands Farm
Charlwood Road
Crawley, West Sussex
RH11 0JZ
Reg. No: 07185077
Contact Us
---
Main: 01293 544856
Transport: 01293 844210
Accounts: 01293 844212
Email: mail@pjbrown.co.uk