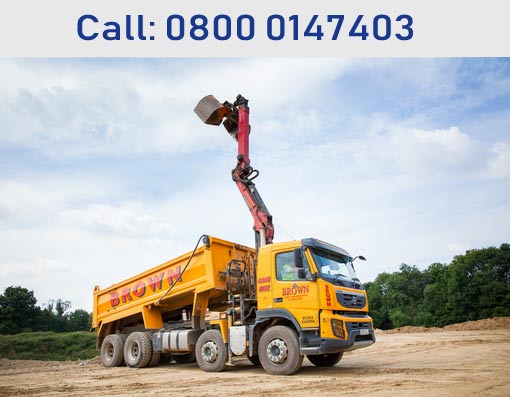 Welcome to P J BROWN (CIVIL ENGINEERING) LTD.
Are you looking for an easy and reliable way to shift or move heavy materials from one point to another in East Horsley? Our tipper hire East Horsley can be the best solution. All our tippers are known for their functionality and strength. They will get your project done easily and quickly. All our tippers are perfect for domestic, commercial, and industrial use.
We have a wide range of tipper vans and trucks in our collection, so the exact model and make may vary. Nevertheless, all of our tipper hire services in East Horsley feature:
A powerful engine
A strong and spacious rear tray/ storage bed
Over 1000kg payload
A universal tow bar
Easy-to-operate features and functions
All our tipper vans and trucks are fitted with high-quality hinges and electro-hydraulic pistons, which make it possible for the rear tray/ open-box bed to tilt/tip up and release aggregate and loose materials irrespective of weight – quickly, effortlessly, and efficiently. The cab unit is comfortable and spacious enough to accommodate the driver and passenger(s).
If you need further information about our affordable tipper hire services in East Horsley, call us at 0129 354 4856 or email us at mail@pjbrown.co.uk. Our customer service will promptly respond to attend to your need.
P J Brown (Civil Engineering) Ltd
Main Office
Burlands Farm
Charlwood Road
Crawley, West Sussex
RH11 0JZ
Call: 01293 544856
Address
---
P J Brown (Civil Engineering)Ltd
Burlands Farm
Charlwood Road
Crawley, West Sussex
RH11 0JZ
Reg. No: 07185077
Contact Us
---
Main: 01293 544856
Transport: 01293 844210
Accounts: 01293 844212
Email: mail@pjbrown.co.uk