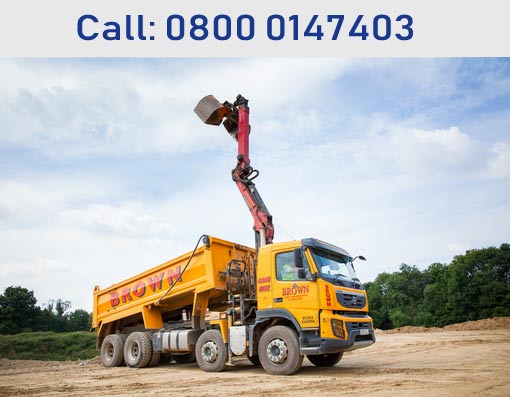 At our grab hire Hampton Wick office, our personnel can help you lift off waste from the narrowest places. To avoid encroaching in your site, waste can even be gathered at the side of the road for a grab loader to remove. A grab hire is perfect for removing vast amounts of construction waste or other wastes such as garden, and building wastes. Grab hires do not cost as much as its substitutes in waste removal.
Using one of our grab hire trucks could greatly reduce the cost of your labor and time spent on all your projects. Our grab loader vehicles have varying load capacities ranging anywhere between 11 to 16 tonnes. Our fleet can help tremendously in the removal and recycling of your wastes. The types of waste we can remove from your property include earth, general rubbish, hedge bits and pieces, concrete, garden wastes, grass or flower trimmings, aggregates, and topsoil.
We fit all our grab loaders with GPS tracking and cab phones, to ensure we stay in touch with our drivers at all times. The waste is disposed of very efficiently as we recycle.
We cater to individuals, businesses, small and large corporations as the need arises.
P J Brown (Civil Engineering) Ltd
Main Office
Burlands Farm
Charlwood Road
Crawley, West Sussex
RH11 0JZ
Call: 01293 544856
Address
---
P J Brown (Civil Engineering)Ltd
Burlands Farm
Charlwood Road
Crawley, West Sussex
RH11 0JZ
Reg. No: 07185077
Contact Us
---
Main: 01293 544856
Transport: 01293 844210
Accounts: 01293 844212
Email: mail@pjbrown.co.uk