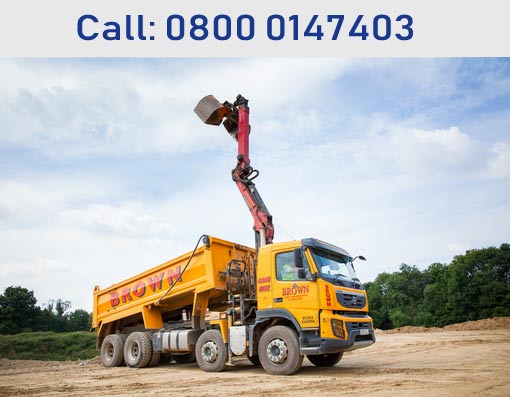 Tipper trucks are used to carry bulk materials from one to another. The material can be anything from commodities to materials required for construction such as gravel, sand, asphalt, or others. Considering the materials and the haul of materials required, you can hire a tipper truck of either 3.2 tones or 32 tone gross. 
The PJ Brown Civil engineering Ltd is a reliable and renowned company that provides you al the tipper hire Hampton Wick services. Other than tipper hire, you also get the services of land engineering and grab hire. PJ Brown owns 50 tipper lorries, plant machinery, and grab trucks. You can hire the one according to your requirements. 
We provide cost-effective and efficient services to a wide range of clients. As we have been working for 40 years, our team is experienced in handling different projects. Also, the vehicles we own are well-maintained and advanced so that our vehicles provide you with optimum performance. If you want to learn more about us and the services we offer, you can visit our website https://www.pjbrown.co.uk/. To book the tipper hire service of the PJ Brown Civil engineering Ltd, contact us by calling on 01293 544856. We will advise you and guide you throughout the process. 
P J Brown (Civil Engineering) Ltd
Main Office
Burlands Farm
Charlwood Road
Crawley, West Sussex
RH11 0JZ
Call: 01293 544856
Address
---
P J Brown (Civil Engineering)Ltd
Burlands Farm
Charlwood Road
Crawley, West Sussex
RH11 0JZ
Reg. No: 07185077
Contact Us
---
Main: 01293 544856
Transport: 01293 844210
Accounts: 01293 844212
Email: mail@pjbrown.co.uk