Grab Hire Wisborough Green
Freephone: 0800 0147403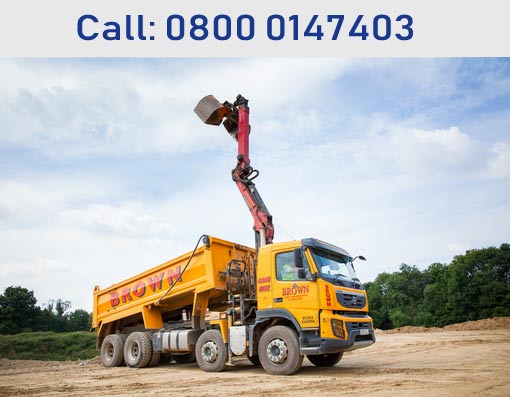 When you are clearing your property for whatever reason, you will want a way to get rid of everything that you are having removed from it. With this being the case, you should think carefully about your options, as you will want things to be as easy and cost effective as they can. If you have been thinking about hiring a skip then this is something that you should think about again, because not only can this cost a lot of money, but you would also need to make sure that you have got a permit from the local council if you want to put the skip on the road.
Another option is to contact an expert in grab hire Wisborough Green based, as this would be much better, as they could get rid of everything that needs to be taken on one day, and you wouldn't even have to get any kind of permission at all from the council. Not only this, but it would probably work out cheaper too, and this means that it could be a very good option if you want to get rid of some of your rubbish quickly and easily from the property that you have been working on.
P J Brown (Construction) Ltd
Main Office
Burlands Farm
Charlwood Road
Crawley, West Sussex
RH11 0JZ
Free Phone: 0800 0147403
Our experienced and dedicated team have made it their priority to provide an excellent standard muckaway and groundworks services for over 40 years.
Address
---
P J Brown (Construction) Ltd
Burlands Farm
Charlwood Road
Crawley, West Sussex
RH11 0JZ
Reg. No: 2743978
Contact Us
---
Transport: +44 (0) 1293 844210
Groundworks: +44 (0) 1293 300010
Accounts: +44 (0) 1293 844212
Fax: +44 (0) 1293 571164
Email: mail@pjbrown.co.uk
Groundworks Email: info@pjbgw.co.uk