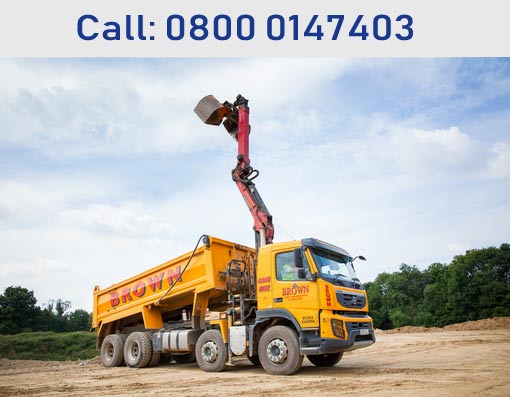 The construction projects can become tricky at times, in terms of efficiency and cost. Therefore, you must choose the machinery for your work, wisely. Tipper trucks providing a wide range of functions is important for the project done well and in the required time. If you don't have a tipper truck, you can hire one for your project. The period of your project doesn't matter as the PJ Brown Civil Engineering Ltd, offers you the tipper hire Handcross services for long-term as well as short-term projects. 
Tipper truck which is also called the dump truck is used for a variety of reasons. They are used to transport bulk materials from one place to another. You can use it to carry soil, gravel, grain, or other materials to the site of construction. Moreover, you can also use it to dump waste materials. 
For whatever purpose you need a tipper truck, the PJ Brown offers you to hire a tipper truck at your ease. The experienced operators and well-maintained tipper trucks of the PJ Brown provide cost-effective and efficient services. If you want to hire the tipper truck from PJ Brown, contact us by calling on 01293 544856, or you can visit the website https://www.pjbrown.co.uk/, for more details. 
P J Brown (Civil Engineering) Ltd
Main Office
Burlands Farm
Charlwood Road
Crawley, West Sussex
RH11 0JZ
Call: 01293 544856
Address
---
P J Brown (Civil Engineering)Ltd
Burlands Farm
Charlwood Road
Crawley, West Sussex
RH11 0JZ
Reg. No: 07185077
Contact Us
---
Main: 01293 544856
Transport: 01293 844210
Accounts: 01293 844212
Email: mail@pjbrown.co.uk