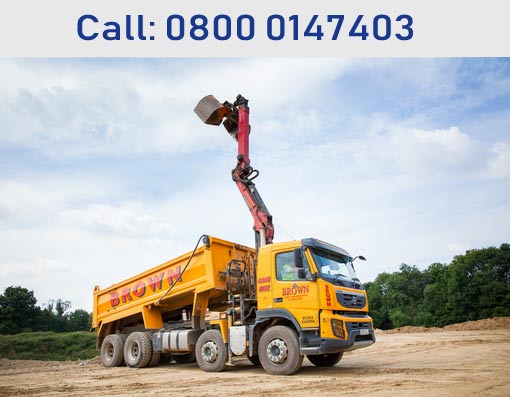 Are you looking for a tipper truck for your construction project? You have come to the right place. PJ Brown Civil Engineering Ltd. different services including tipper hire. As a tipper is a heavy-duty truck you can use to carry to carry aggregate and crushed soil, rock, or other materials in bulk, we always make sure that out tipper trucks are always well maintained. 
We deliver efficient and professional services and handle all the administration and paperwork so that you can just focus on your job and our team can take care of all the hard work. Tipper trucks are used for a variety of reasons. You may want a tipper truck for the transportation of bulk materials such as grain, gravel, and sand for construction or preparing a site for construction. Or you can use a tipper truck to dump the waste.
Out heavy-duty tipper trucks are available for all such purposes. PJ Brown Civil Engineering Ltd. offers cost-effective services. If you want tipper hire Rudgwick services, you can contact us by calling on 01293 544856. If you want to know more about us, you can visit the website https://www.pjbrown.co.uk. The PJ Brown Civil Engineering Ltd. is at your service 24/7. 
P J Brown (Civil Engineering) Ltd
Main Office
Burlands Farm
Charlwood Road
Crawley, West Sussex
RH11 0JZ
Call: 01293 544856
Address
---
P J Brown (Civil Engineering)Ltd
Burlands Farm
Charlwood Road
Crawley, West Sussex
RH11 0JZ
Reg. No: 07185077
Contact Us
---
Main: 01293 544856
Transport: 01293 844210
Accounts: 01293 844212
Email: mail@pjbrown.co.uk