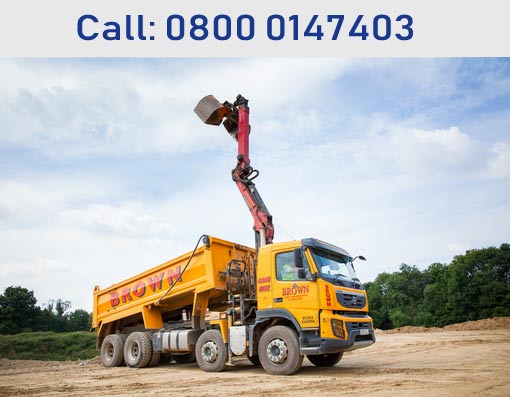 Engineering is a field where strict security is to be adhered to and a field where room for life-threatening chances can't be taken. With this in mind, you are obviously looking for the best place where you can hire a perfectly maintained tool. Well, since you are seeing this, you are on the right track.
PJ Brown (Civil Engineering) Ltd. is an engineering company that offers services ranging from land engineering, grab hire and tipper hire. We have been operating for 40 years and our client include National company, local authorities, domestic customers and small builders. Our services are being provided with the first-class efficiency.
Our vehicles are all maintained to the highest standard. They are inspected daily and serviced at regular intervals to maintain optimum operating performances.
With our clients' comfortability at heart, we offer an easy to use service, handling all the paperwork and the administration of your job so you can rest back while our team do all the hard work.
Make the right decision by immediately Walking into our office at Petts Wood today or call us now on 01293544856 or send us a mail at mail@pjbrown.co.uk. Visit our website on www.pjbrown.co.uk for more information.
P J Brown (Civil Engineering) Ltd
Main Office
Burlands Farm
Charlwood Road
Crawley, West Sussex
RH11 0JZ
Call: 01293 544856
Address
---
P J Brown (Civil Engineering)Ltd
Burlands Farm
Charlwood Road
Crawley, West Sussex
RH11 0JZ
Reg. No: 07185077
Contact Us
---
Main: 01293 544856
Transport: 01293 844210
Accounts: 01293 844212
Email: mail@pjbrown.co.uk